It's almost here! The "savingest" day of the year! Actually, Canadian Amazon Prime Day 2019 is two full days. 48 hours of the best deals online, July 15th and 16th, starting at midnight (PST) July 15.
This is your opportunity to stock up on back to school supplies, get all your dorm room essentials, buy gifts for upcoming birthdays, weddings, or even Xmas!
Keep reading to find everything you need to know to score the best Amazon Prime Day 2019 deals for Canadians!
This post may contain affiliate links, which means I make a small commission if you decide to purchase something through that link. This has no cost to you, and in some cases may give you a discount off the regular price. If you do make a purchase, thank you for supporting my blog! I only recommend products and services that I truly believe in, and all opinions expressed are my own. As an Amazon Associate I earn from qualifying purchases. Please read my disclaimers for more information.
What is Amazon Prime Day?
Amazon's first Prime Day was in 2015, to celebrate their 20th anniversary. It was so successful, they have been increasing and extending it ever since! Prime Day is now in 18 countries, and has grown to 48 hours of amazing deals.
Prime Membership
Just to be clear, Amazon Prime Day is a savings event exclusively for Amazon Prime members. So if you're not yet a member, I have a deal for you! Here's a link to your FREE 30-day trial! There's no obligation to keep your Prime membership if you don't love it.
Are you a student? Your deal is even better! You get a 6-month free trial! And after that, membership is 50% off the regular price.
Why Should I get a Prime Membership?
Of course the obvious answer is for Canadians to take advantage of Amazon Prime Day 2019. But what about after the sale is over?
Amazon Prime membership gives you many other great benefits!
Free delivery as quickly as the same day!
Stream thousands of movies and TV shows with Prime Video
Stream more than 1 million songs ad-free with Prime Music
20% off diaper subscriptions and more with Amazon Family
Free game content every month with Twitch Prime
Unlimited photo storage with Amazon Photos
Book lovers will enjoy free books with Prime Reading, on any device.
These are just the highlights! There are far too many benefits to list them all here. Want to know more? Check out Amazon's Prime Membership Benefits.
Free Concert July 10th Featuring Taylor Swift!
Amazon is kicking off the celebrations on July 10th at 9pm (ET) with a free concert! It features Taylor Swift, with Dua Lipa, SZA, Becky G, and host Jane Lynch. This is presented by Amazon Music exclusively for Prime members. Watch the trailer!
Free Events for Gamers July 11-13
Twitch Prime is teaming up with EA to create the Twitch Prime Crown Cup in Las Vegas on July 13th, 2pm (Pacific Time). The Crown Cup Finals start at 7pm and concludes with a trophy ceremony and music by Murda Beatz. Practice rounds air on July 11th at 8:30pm and July 12 at 6pm.
On July 13th, tune in for the Twitch Prime Crown Cup in London featuring EA Sports titles. The excitement begins at 10am PT hosted by streamer Castro1021.
Amazon Prime Day 2019 features exclusive gaming deals available only to Prime members. Check in on July 15th to see what they are!
Your Prime membership includes Twitch Prime, giving gamers in-game bonuses – weapons, characters, skins, boosts, upgrades, and more; free games which are yours to keep forever, and a free monthly channel subscription on Twitch.
Some Prime Day Deals for Canadians are Available NOW!
Prime Day is less than a week away, and Amazon is building the excitement now with their preview deals. These are for Prime members only, so remember log in or get your free trial now.
Prime members save $159 NOW on the Ring Video Doorbell and Echo Dot bundle! Answer the door from anywhere and watch over your home in 1080HD video with Ring Video Doorbell Pro. You'll get mobile alerts when anyone comes to your door, so you can see, hear and speak to visitors from your phone, tablet and PC. Stream songs from Amazon Music and more, or listen to Audible audiobooks.
Or save $90 on the Ring Video Doorbell without the Echo Dot. Save an amazing $60 on the Echo 2nd generation smart speaker, from the regular price of $129.99 down to only $69.99!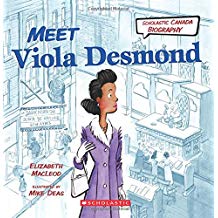 Whether your a parent, a homeschooler, a teacher, or a librarian, you won't want to miss the savings of up to 25% on English and French Canadian picture books for children! These feature several stories by Robert Munsch, as well as bios of Viola Desmond, Chris Hadfield, and more!
Canadians can Shop at Amazon.com
Amazon.com, the U.S. online store, now ships to Canada! If the item you want is on sale there for deep discounts during Amazon Day, do your comparison shopping to see if it's worth it! Shipping rates to Canada are calculated as "per shipment" plus "per item". And check out my companion article on Amazon Day in the U.S. for all the great deals!
Should I Purchase Now or Wait?
What if you see something you want on sale now? Should you buy it before Prime Day? That's tough to answer. Amazon will not price match if the price drops after you buy it. However, they will take returns. You can buy the item now, then if the price drops at Prime Day buy it at the new price and return the original one. Keep in mind, though, that you're on the hook for return shipping. This strategy might work for a small item, but the cost of shipping a large item might be more than the savings from the price drop.
A Baby in your 2019 Plans?
Create a baby registry at Amazon this week, and send your loved ones over to Amazon Prime Day 2019 to help you stock up! Bonus: free prenatal vitamins when you create your baby registry. Prime members also receive a 15% completion discount on baby products sold by Amazon.ca, and 20% discount on diaper subscriptions.
I'm not an Amazon Prime Member. Can I still get these Deals?
Prime Day is Amazon's "thank you" to their members. If you're not currently a member, you can get a FREE TRIAL and either keep it if you find it useful, or cancel it by the end of the free month.
If you have already had a free trial membership within the past year, you can get a 1-month membership. Your savings could more than pay for the cost of the membership. Just remember to cancel it, because 12 months of monthly membership costs more than a 1-year membership. You get a discount for committing for the year.
Remember, if you're a student, you get 6-months of free Prime membership. That'll take you from Prime Day, to back-to-school-shopping, and right through the Christmas gift giving season. Amazon is advertising Prime Day savings for Canadians of up to 30% on items in the Happy School Year category. Shh, don't tell Amazon.ca but I've spotted deals way more than 30% off!
Be the First to get New Products
Amazon is releasing dozens of new products during the Prime Day event! Items range from clothing to toys, electronics to home and kitchen gadgets. These will be available exclusively for Prime members.
Amazon Prime Day 2019 Canadian Cheat Sheet
Prime Day starts midnight on July 15th. That's 3am Eastern Daylight Time.
Prime Day will last for 48 hours.
Amazon has promised over a million deals!
The deepest discounts will likely be on Amazon devices.
Look for additional discounts on Amazon subscription services.
Canadians can now shop on Amazon.com and have items shipped across the border
Some amazing deals have already started!