It's almost here! The "savingest" day of the year! Actually, Amazon Canada's Prime Day is two full days. 48 hours of the best deals online, October 13 and 14, starting at midnight (PST). Usually Amazon Prime Day is in July, but due to the coronavirus situation, they decided to push it back to this week. With many stores already declaring that they won't hold "Black Friday" in-store sales (to avoid crowds and potential COVID-19 transmission), this may be your best opportunity for pre-Christmas sales!
Keep reading to find everything you need to know to score the best Amazon Prime Day deals for Canadians!
This post may contain affiliate links, which means I make a small commission if you decide to purchase something through that link. This has no cost to you, and in some cases may give you a discount off the regular price. If you do make a purchase, thank you for supporting my blog! I only recommend products and services that I truly believe in, and all opinions expressed are my own. As an Amazon Associate I earn from qualifying purchases. Please read my disclaimers for more information.
What is Amazon Prime Day?
Amazon's first Prime Day was in 2015, to celebrate their 20th anniversary. It was so successful, they have been increasing and extending it ever since! Prime Day is now in 18 countries, and has grown to 48 hours of amazing deals.
Prime Membership
Just to be clear, Amazon Prime Day is a savings event exclusively for Amazon Prime members. So if you're not yet a member, I have a deal for you! Here's a link to your FREE 30-day trial! There's no obligation to keep your Prime membership if you don't love it.
Are you a student? Your deal is even better! You get a 6-month free trial! And after that, membership is 50% off the regular price.
Why Should I get a Prime Membership?
Of course the obvious answer is for Canadians to take advantage of Amazon Prime Day. But what about after the sale is over?
Amazon Prime membership gives you many other great benefits!
Free delivery as quickly as the same day!
Stream thousands of movies and TV shows with Prime Video
Stream more than 1 million songs ad-free with Prime Music
20% off diaper subscriptions and more with Amazon Family
Free game content every month with Twitch Prime
Unlimited photo storage with Amazon Photos
Book lovers will enjoy free books with Prime Reading, on any device.
These are just the highlights! There are far too many benefits to list them all here. Want to know more? Check out Amazon's Prime Membership Benefits.
What are the Hottest Deals for 2020?
While I don't have any special insight into the minds of Amazon, I can give you my best guesses.
Christmas and Holiday Gift Giving
Since Amazon Prime Day 2020 is in mid-October, I think there will be amazing deals on popular Christmas gifts. Not sure what to buy for those hard-to-please people on your wish list? Check on Amazon's best sellers in all these great categories! You're sure to find something to please for the young and young-at-heart.
Halloween Costumes and Supplies
It's not too late to stock up for Halloween, too. Check out these great ideas for Halloween costumes, discounts on candy, Halloween home decor, and pet costumes too.
Find other great deals in Amazon's Halloween Store!
Masks and other PPE
Need more personal protective equipment (PPE)? Here's some fabulous Marvel DC Comic face masks your kids will go crazy for! Pick from Chewbacca, The Mask, Hulk, Venom and more.
Relieve the pressure on the back of your ears from mask wearing with these popular mask extenders! They also make it easy for kids to take off their mask at lunch and recess without having to put their mask down somewhere.
And pick up a no-touch digital forehead thermometer. Easily switch between Celsius and Fahrenheit with this instant read thermometer.
Home Decor
Since travelling during a pandemic is not a great idea, my guess is that Amazon Prime Day will include a huge number of items to make staying at home even better.
This could include big screen TVs, fire pits to extend the outdoor season,
Best Selling Home Appliances and Home Office Supplies
Since many of us are spending more time at home, or working from home, I think we'll see a number of sales to make our lives easier here.
This is more recent version of my own Instant Pot, which I truly L-O-V-E! I use this daily for making rice, making my own yogurt (so fast and easy, and no extra sugars like the store bought stuff), hearty soups and stews, and so much more!
I treated myself to a robot vacuum this spring, and what a game changer! It's so lovely to set "Martha" (I named my robot vacuum) going, and come back later to a clean floor! Browse all of Amazon's Bestselling Robot Vacuums and watch for those Prime Day sales!
I picked up this Canon Megatank G7020 printer this summer when my old printer died. I was tired of paying over $100 for ink every time it ran out, and I'm thrilled with my new Megatank! It uses bottles of ink instead of cartridges, and comes with enough to last for years!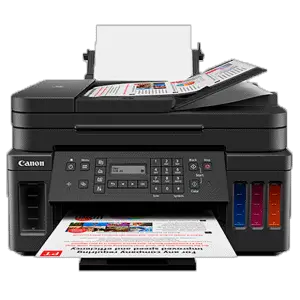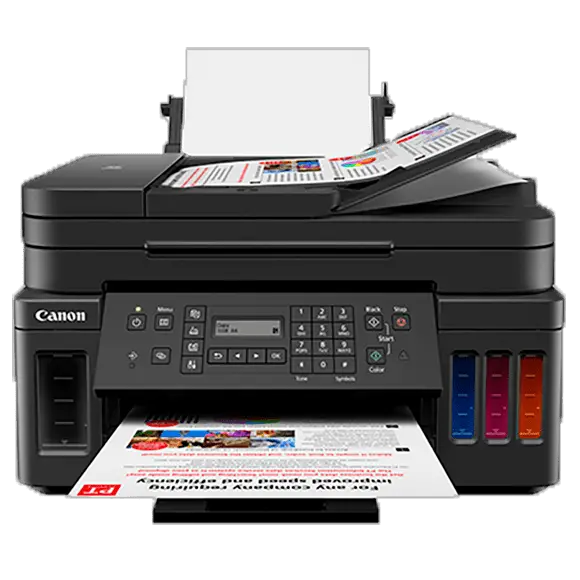 Some Prime Day Deals for Canadians are Available NOW!
Amazon is building the excitement now with their preview deals. These are for Prime members only, so remember log in or get your free trial now.
Prime members save 64% NOW on the Echo Dot 3rd Gen smart speaker with Alexa, with free Smart bulb! Ask Alexa to play music, answer questions, read the news, check the weather, set alarms, control compatible smart home devices, and more. Or say "Alexa, turn on the light!" for an easy hand-free experience.
Should I Purchase Now or Wait?
What if you see something you want on sale now? Should you buy it before Prime Day? That's tough to answer. Amazon will not price match if the price drops after you buy it. However, they will take returns. You can buy the item now, then if the price drops at Prime Day buy it at the new price and return the original one. Keep in mind, though, that you're on the hook for return shipping. This strategy might work for a small item, but the cost of shipping a large item might be more than the savings from the price drop.
A Baby in your Future?
Create a baby registry at Amazon this week, and send your loved ones over to Amazon Prime Day to help you stock up! Bonus: free prenatal vitamins when you create your baby registry. Prime members also receive a 15% completion discount on baby products sold by Amazon.ca, and 20% discount on diaper subscriptions.
Make Sure you Don't Miss the Best Deals on Products you Need!
Want to ensure you don't miss the deal on the products you want? Here's how!
Download the Amazon app to your phone or tablet.
Browse through Amazon's upcoming deals to find the items you want.
Click "Notify Me" to add them to your "watch" list.
You'll receive a notification when the price drops!
Add it to your cart right away, when you get the notification. Popular items sell out fast!
Check out within 15 minutes, so you don't lose your item.
Amazon Canada Returns
Sometimes it happens that you order something and it's just not what you thought it would be. Or it's a gift, and it doesn't fit, or they already have one. Can you do returns through Amazon Canada? Yes you can!
Most Amazon Prime purchases have a 30-day return policy. But starting October 1st 2020, the return deadline is extended until January 31st, 2021! That means you can do all your holiday shopping worry-free. If a gift just isn't right, you can still return it in the new year! There are of course a few things you can't return, such as grocery items and hazardous materials.
Read Amazon Canada's return policy for full details and exceptions.
I'm not an Amazon Prime Member. Can I still get these Deals?
Prime Day is Amazon's "thank you" to their members. If you're not currently a member, you can get a FREE TRIAL and either keep it if you find it useful, or cancel it by the end of the free month.
If you have already had a free trial membership within the past year, you can get a 1-month membership. Your savings could more than pay for the cost of the membership. Just remember to cancel it, because 12 months of monthly membership costs more than a 1-year membership. You get a discount for committing for the year.
Be the First to get New Products
Amazon is releasing dozens of new products during the Prime Day event! Items range from clothing to toys, electronics to home and kitchen gadgets. These will be available exclusively for Prime members.
Amazon Prime Day 2020 Canadian Cheat Sheet
Prime Day starts midnight on October 13th PST. That's 3am Eastern Daylight Time.
Prime Day will last for 48 hours.
Amazon has promised over a million deals!
The deepest discounts will likely be on Amazon devices.
Look for additional discounts on Amazon subscription services.
Some amazing deals have already started!