Halloween can be an expensive time of year – boxes of candy, party store costumes, and decorations. We've done a few things to keep Halloween on a budget. In our family, with four kids, we have passed costumes down as one kid outgrows it and the next grows into it. We've also had a policy of buying store costumes only every few years. In the in between years, they need to raid their closets and the costume box to see what they can assemble, with a few accessories from the dollar store.
Keep reading to find out more ways to have a frugal Halloween in 2019!
This post may contain affiliate links, which means I make a small commission if you decide to purchase something through that link. This has no cost to you, and in some cases may give you a discount off the regular price. If you do make a purchase, thank you for supporting my blog! I only recommend products and services that I truly believe in, and all opinions expressed are my own. As an Amazon Associate I earn from qualifying purchases. Please read my disclaimers for more information.
Thanks for the Mention!
Before we get to the best ideas for Halloween on a budget, I want to thank Mark Seed from My Own Advisor. Specifically, his post Weekend Reading – Phases of financial independence, podcasts on #FIRE, rent vs. own debates and more. He highlighted an additional reason not to rent your hot water heater, based on my article Hot Water Heater: Rent vs Own.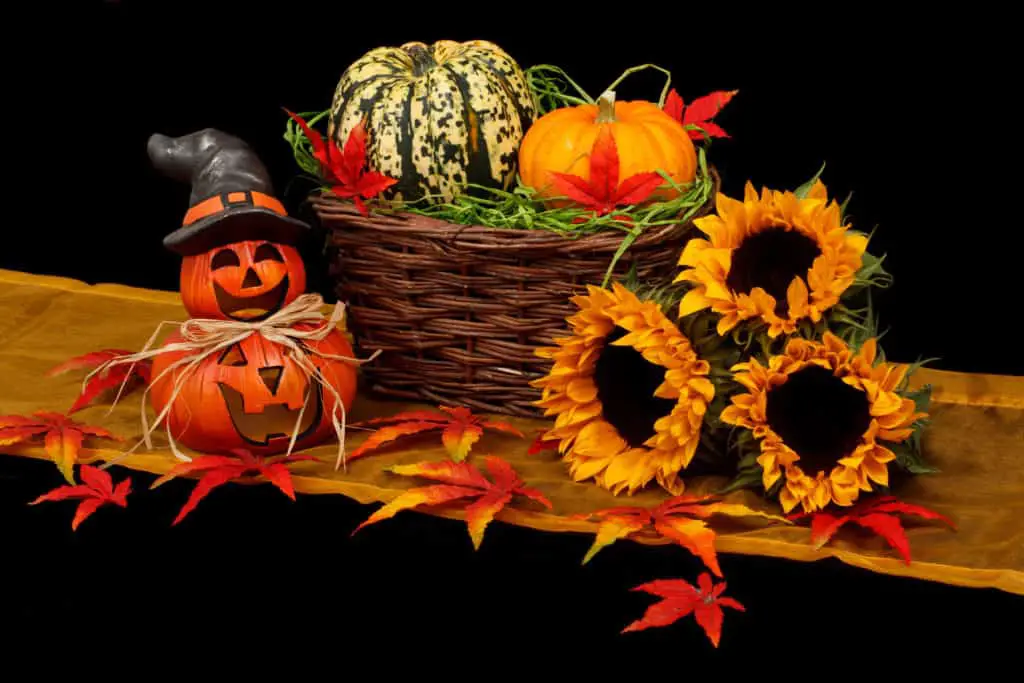 Halloween on a Budget, a "Web" of Ideas
Budgets are Sexy and Books for Treats
Jay from Budgets are Sexy has a great alternative to chocolate this season in Books over Candy this Halloween Season. This is an initiative started by Books for Treats in 1995. The idea is that you gather gently-used children's books to give out in lieu of candy.
Millennial Money Man
Bobby Hoyt writes 12 Terrifying Financial Facts about Halloween, including that Americans spend about $2.5 billion on Halloween candy alone. And in total for all Halloween expenses, it's about $8.4 billion!
Dave Ramsey
Have a Happy Halloween Without Scaring Your Budget, writes Dave Ramsey, the well-known personal finance advisor and author. Discover ideas for saving money on costumes, decorations, candy, and more.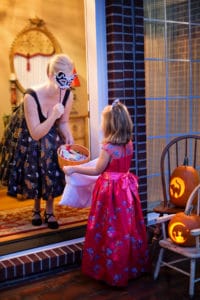 The Frugal Convert
Gina's latest article, 5 Ways to Save Money on Halloween Fun in 2019, shares great ideas to have Halloween on a budget without depriving the kids of fun. For instance, you can host a Halloween potluck instead of trick-or-treating.
Travel Mamas
Colleen's Halloween at Disneyland Guide has everything you need to know to travel to the "Happiest Place on Earth" this season! Travelling off-season to Disney is the best way to avoid the long lines and sweltering summer heat. You may also find cheaper accommodations than in the peak season!
Bonus Halloween Reading: Blogging Tips
If you're looking for Halloween blog post ideas, I have two great sources for you!
Nikki Blogs
Nikki has a new article with 131 Popular Halloween Blog Post Ideas for 2019! There are 11 suggestions for my own niche of personal finance. But other niches include mom blogs, business, beauty, fashion, DIY and craft, lifestyle, home decor, and food.
My Blog Style
Sarah at My Blog Style has 100+ Halloween Blog Post Ideas for Every Niche. She has 7 ideas for finance and money bloggers. And she also covers ideas for food and homesteading, health and fitness, marketing, family, party planners, pet bloggers, photography, travel, tech and gaming, DIY and craft, and fashion and beauty.
Related Post: If you're thinking of starting a website, see my resources page for everything you need. Includes discount codes!
---
Other Blog Roundups on Money In Your Tea!
---
Want to bring a new post on your blog to my attention for my next money blog roundup? Or want to review one of my posts on your own roundup? Email me at kari@moneyinyourtea.com.