Do you have a story to tell, but you're afraid to expose yourself to the world? While most writers yearn for the glory of seeing their name in print, not everyone feels this way. There are many reasons for wanting to write under a pen name. Maybe your story is sensitive in nature. Perhaps your family and close friends don't know about the experiences you want to share – and you want to keep it that way. Maybe you want to write about something professional in your field, but don't want it to get back to your employer. Or it could be that you simply want to keep you personal life separate from your published life.
From time to time, I invite other writers to share their expertise with you. Today I'm turning my blog over to my friend Kyle from Financial Wolves to share with us how to get started earning income writing anonymously!
This post may contain affiliate links, which means I make a small commission if you decide to purchase something through that link. This has no cost to you, and in some cases may give you a discount off the regular price. If you do make a purchase, thank you for supporting my blog! I only recommend products and services that I truly believe in, and all opinions expressed are my own. As an Amazon Associate I earn from qualifying purchases. Please read my disclaimers for more information.
---
In this day and date, there is no such thing as privacy. The internet, especially social media, has opened up giant windows where everyone can stare right into each other's lives.
This has led to the inevitable: everyone judges by the outlook, making more people hype up and overshare their personal lives.
However, some people choose to stay old-fashioned and low-profile. If you're such a person, you probably think you can never write anonymously and make money online.
Well, believe it or not, you're wrong. There are many ways to make money under a pen name, without disclosing your identity or airing your personal life to the crowd. You can be a ghostwriter, or even become a writer under a pen name.
Writing is one of the most popular hobbies that make money as it's always in demand and can be pretty fun if you want to do creative writing or topics you want to learn more about.
Here's our ultimate guide for getting paid under a pen name to start your anonymous writing journey.
The Ugly Truth
Everyone judges books by the cover these days, and the most popular writers are the ones who share their photos, families, and even pets with their followers.
For introverts, putting yourself out there is like a kick to the stomach. The good news is, if you build an honest and attractive personality around your pen name, it will help your audience connect to you as a person.
This way, your anonymity will create an appealing, mysterious image for your writing and help you develop a layered personality without any strings attached.
Just make sure you know what you're signing up for before you jump in.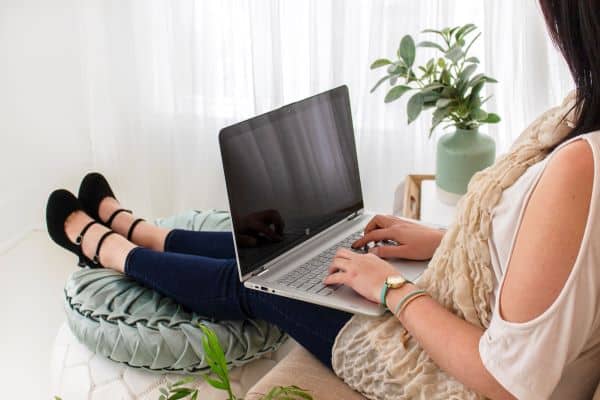 How to Earn Anonymously as a Writer
There's a common misconception that you can only write online if you start a blog. Believe it or not, that's not the case. You can easily earn a few bucks by writing anonymously online, even if you don't invest in creating your own blog.
You see, creating and maintaining your own blog requires a lot of time, effort, and, most importantly, patience. For a person who doesn't really want to build a career in writing, but wouldn't mind a few extra bucks every month by publishing anonymous pieces, here are a few steps to start from.
Step 1 – Create Your Identity
To start earning as an anonymous writer, you'll have to choose a pen name for yourself.
The kind of pen name you choose depends on the reason you're going anonymous. For example, if you're writing a guest post for a blog or magazine, you can select a name that matches their brand identity.
Besides that, if you're writing posts regarding your profession, you would want to remain anonymous so that your original employers or colleagues don't trace it back to you. In this case, choose a pen name that has an entirely different ethnic and cultural connotation than your real name.
Remember, the pen name you choose will become the face of all the guest posts you put out on the internet, so make sure you choose wisely because there's no going back.
Step 2 – Look for Potential Clients
Once you've chosen a name you want to go by, it's time to get to work. To decide where to look for clients, you'll have to define the sort of content you can write.
For example, if you work in the fashion industry and have excellent insight into content related to clothes, accessories, and apparel, you can write about that and earn good passive income.
You simply have to look for fashion magazines or blogs that would let you write a guest post on their blog. Similarly, you can reach out to popular tech blogs if you have experience and knowledge regarding that field, or write for a parenting blog to earn money on the side as a homemaker.
To find potential clients, you can simply search the web, or advertise your expertise on freelancing websites such as Fiverr or Upwork.
Most of the time, any clients that contact you will need some writing samples to prove your worth. It's better to create a good quality portfolio first so that you can easily bag good writing gigs online.
Step 3 – Start Writing
This is the most crucial part of your anonymous writing journey. Once you start writing as a guest for a blog or a magazine, you have to make your first few posts worth it.
If you provide meaningful content that generates good traffic for the blog or magazine you'll get more work offers organically.
Another thing you should keep in mind as an anonymous writer is concealing your identity at all costs. If you choose to remain anonymous, you should commit to it. Avoid narrating anecdotes and incidents that people might connect to your original identity.
Also, avoid using your images in your content. In fact, don't use any photo you've posted on your social media platforms previously to keep your identity hidden and secure. Otherwise, your mysterious pen name will lose its charm.
Step 4 – Broaden Your Horizons
After you've written a few guest posts that establish your pen name as a reliable writer in your genre, you'll start getting offers from more clients. This will give you a chance to create a steady workflow for yourself.
Now, if you want to make anonymous writing your profession, rather than a part-time hustle, you can think about creating your blog. This way, you increase your earnings and become a well-known content creator in your niche.
---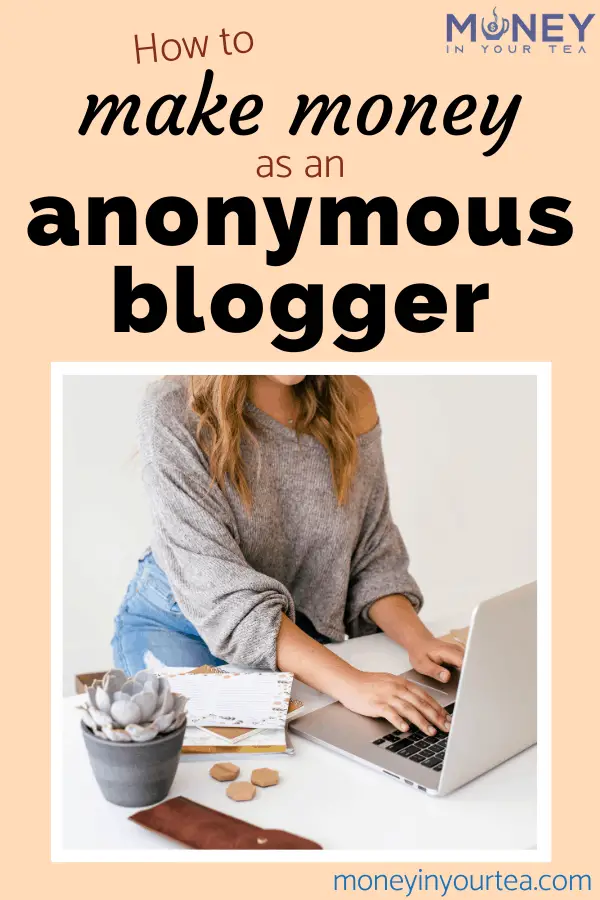 How to Earn Anonymously as a Blogger
Let's start with the first few baby steps you should take to become a writer under a pen name.
Step 1 – Pick a Pen Name
Creating a pen name is one of the most crucial decisions. There are no straight rules, you can choose anything you like. But there are some considerations you should keep in mind.
Firstly, don't choose anything bizarre or over-the-top that creates a larger than life image. You want people to relate to your writing to generate more traffic.
Also, keep it simple. Make sure it's not something that's too difficult to spell and pronounce. This way, you can target good rankings on Google and keep your audience coming back.
Secondly, do proper research around the name. Use search engines to make sure nothing shady comes up when you type in your potential name. You don't want to take up a name that has some disgusting history attached to it.
Speaking of history, it's a good idea to choose a name that's never been associated with your personality before. This rules out your nickname at school, or your family pet name.
Just remember, choosing a pen name is a lifetime commitment, so give it some thought before finalizing it.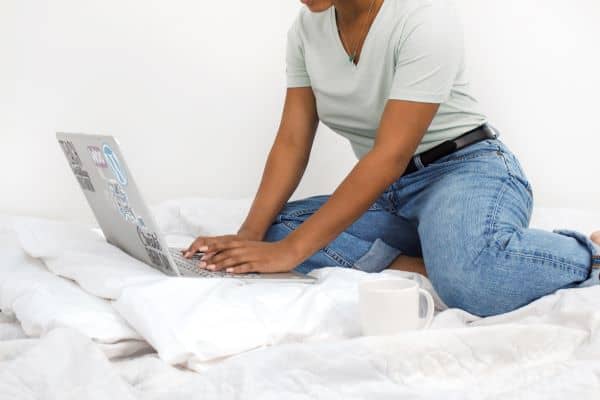 Step 2 – Beware of Social Media
While creating an anonymous blog, or writing under a pen name for another website, make sure you stay away from anything you've shared previously on social media platforms.
It may sound scary, but anything you've put out there even if it's old and unrelatable can be traced back to you.
Besides that, don't connect your personal email address with your anonymous blogging site. Otherwise, nosy followers will easily track your identity and crack your pseudonym.
Step 3 – Get Privacy Protection for Your Domain Name
The main issue you'll face while creating your anonymous blog is purchasing a domain name. It's not possible to get one without entering a valid email address, phone number, and sometimes your residential address.
Typically, when bloggers buy a domain name, all this information is publicly accessible unless the writer pays for privacy protection. In that case, the service provider will hide the crucial contact information from public listings.
Step 4 – Write Naturally
Sometimes, writers get too caught up with creating a new personality; they completely forget it's their own blog. Remember, you're only creating a new cover through which you'll convey your natural self.
The only way to not seem fake is by keeping up with your own self. This way, all your anecdotes, and experiences will impact your readers because they're real and not made up.
Step 5 – Promote and Monetize Your Anonymous Blog
Here comes the tricky part. How to get paid when you write under a pen name?
 Most of the time, it's quite similar to writing a blog with your identity. You create good content, engage your audience, and earn money through ads or by selling your own products and merchandise. Owning and selling your own products is truly one of the best types of blogs that make money as you control your destiny and own your revenue stream.
You see, the blogging market relies entirely on transparency and exposure. If you're planning to make money through your products, you may have a harder time than other bloggers.
These products may be your webinars, courses, or even physical products – people may find it challenging to do business with a person they don't know.
However, if you don't make personal products your primary mode of earning, you can easily monetize your anonymous blog through ads and affiliate links. This mode doesn't require much intimate contact.
You can place as many ads as you want on the website and earn revenue through your daily traffic.
Just like any other blog, content is the key. You need to produce consistent, high-quality content that brings people to your blog.
Besides that, you can apply a few pointers below to increase your traffic and maximize your earnings.
Break the Ice with Guest Posting
If you want people to read your posts under your pen name, you'll have to introduce yourself to them as a writer worth reading. One easy way to do this is through guest posting. You have to use the popularity and audience reach of another blog to market yourself.
While other beginning bloggers post on popular blogs at least once a month, you, as an anonymous blogger, should do that at least once a week to make sure you are noticed.
Slowly, your guest posts will divert an interested audience from the original blogs to your own blog, where you'll see an increase in daily traffic.
However, you'll need to prove your worth to well-known bloggers before they accept your guest posts. As we mentioned before, content is the key.
Write for Content-Oriented Platforms
If you write under a pen name on Facebook or Instagram, your efforts are likely to go unnoticed and unpaid. That's because these platforms center around personalities and outlooks.
Instead, go for websites with more room and exposure for content, where your identity doesn't matter as such.
Take Pinterest, for example. Have you ever gone to the writer's profile when you're viewing images and other content on Pinterest? Probably not.
That's because the appealing use of pictures and great posts deviate the visitors' thoughts from the profile and personal details.
An example of writing under a pen name on a separate platform would be Medium. You can actually make money on Medium if you want to start building a reputation about your pen name.
Create Posts that Provide Value
If you're concerned about getting paid while writing under a pen name, here's a piece of reassurance for you.
No search engines rank websites according to the personalities of their writers.
Instead, all the rankings are set according to the content quality and user traffic. This means if you want to become a well-paid anonymous writer, you have to create meaningful posts that benefit your readers.
When a blog begins to lack meaning and value, its traffic will start decreasing naturally, no matter how famous the writer is.
What do we mean by value? It could be anything from solving a problem and giving productive advice to making people laugh. Once people know they won't waste their time when they visit your blog, you'll start making a good profit.
However, the best practice is to be an expert on a specific niche. Make sure you are keeping the quality consistent throughout the blogpost. You wouldn't want people to leave your page after reading the first two paragraphs, right?
Engaging content reduces your bounce rate and makes your blog rank higher on search engines.
Build an Email List
As a blogger writing under a pen name, you don't need to work hard to maintain a flashy image. However, you need to work hard to bring in as much traffic as you can.
An email list is not an essential aspect for most bloggers, but it is important for bloggers writing under a pen name.
Use email marketing to let your readers know what you're up to. Once you have an email list of people who love your posts, you can use it to market your courses and webinars or even sell your products and merchandise.
Conclusion
To sum it up, earning anonymously as an online writer is more difficult than using your real name. Nevertheless, it's not impossible. You just have to be passionate about your content and dedicated to your audience.
Success will not happen overnight, that's the same for everyone. But if you stick to your choice to stay undercover and devise a proper strategy to make your pen name work, your hard work will eventually pay off.
Author Bio: Financial Wolves is a blog focused on helping you make more money to achieve financial freedom. After repaying student loans, I've shifted my focus to make more money from side hustles, real estate, freelancing, and the online economy. Follow us on Pinterest, YouTube, Twitter, and Facebook.