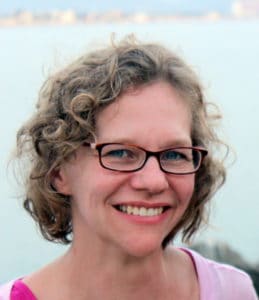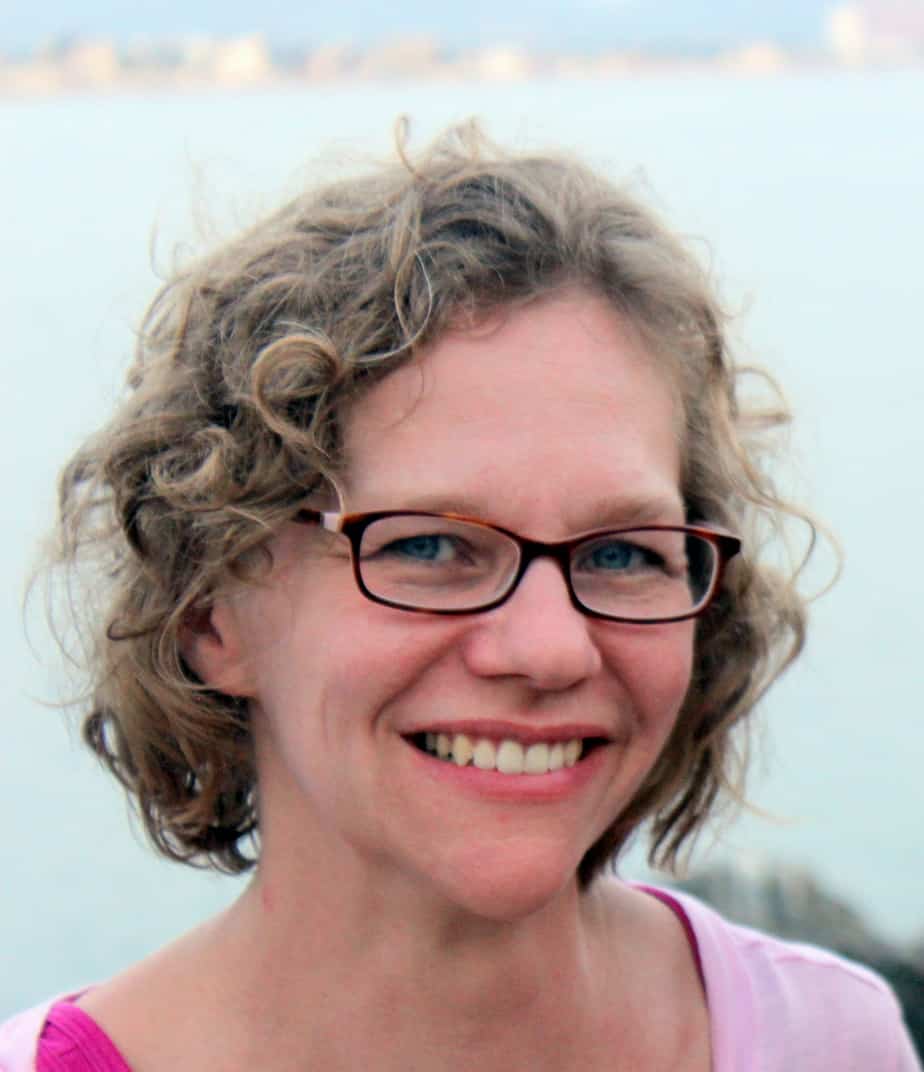 Hey there, friends!  I'm Kari, and I'm so happy you've found my blog, Money In Your Tea!
Who we are
I've been married 20 years this year – how did the time pass so quickly! We have four fabulous Gen Z children. We live in Toronto Canada, and my husband and I met on the ferry to the Toronto Islands to play baseball.  We're both economists, and at the time we worked in the economics departments of two of the big banks.
Just a quick note, I use my own real name in my blog. But I want to allow my children to decide for themselves how they will shape their own online public persona, so I refer to them by nicknames:
Amber is in university in a theatre production program, with a keen eye for photography.  (How did I get old enough to have a child in university!)
Chris is in high school, and working at his first part-time job washing dishes during the school year. He also works as a camp leader during the summer.
Phillip is finishing middle school. He's thinking more about saving versus spending now that he has outgrown wanting to buy the next big Lego set.
And the youngest daughter couldn't choose a name and wouldn't let me choose one for her. She is in elementary school, with two passions in life – everything about animals (wild and tame, but especially cats) and everything about musical theatre.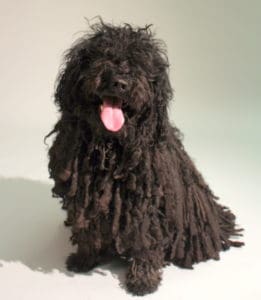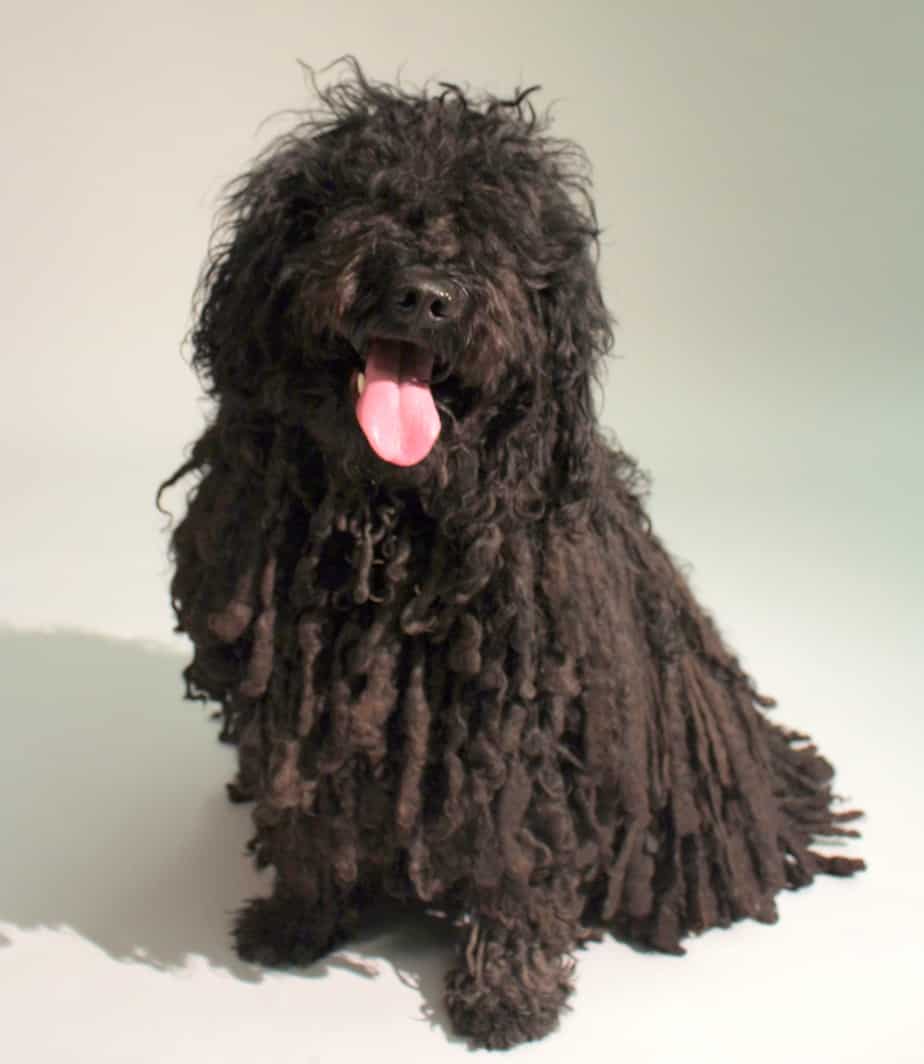 We're a pet family, and have a 6-year-old dog named Shadow, who is a black Hungarian puli – also recognised as a dreadlock dog.  He's super friendly but very noisy!  His mission in life is to clear the backyard of squirrels.
Our youngest daughter also has an elderly gerbil named Caramel.
Inspiration for Money In Your Tea
This blog has been inspired by the needs of my own children and their friends.  High school math taught Amber how many different combinations of seating arrangements there are for 10 people around a dinner table when "Jane" refuses to sit next to "Tom" and "Tim", and "Angela" must sit to the right of "Andrea".  Personally, I think there are two logical solutions.  One, because you stop looking for additional solutions once you find the first one that works.  Or zero, because you should really re-evaluate whether these difficult people are worth inviting to dinner.
High school math did NOT teach my kids basic financial information that they need:  how to get a credit card and how to pay it; what is a TFSA; how to do taxes; budgeting; and more.
In addition, over the years I have run into many financial questions myself. I still do, sometimes. The more I delve into personal finance in order to write articles here, the more I learn to improve. For example, in 2019 I got my first free credit score and credit report! I've been tracking our incomes, expenses, investments and net worth for many years. But now I'm more savvy about financial planning for retirement.
My Background
I've always been a numbers girl, and come by it honestly.  My Mom was a college math professor and my Dad was an accountant.  In school, I majored in Business Economics at the University of Guelph, and went on to take an MA in Economics at Queen's University.
I worked for several years as an economist and policy analyst, then took some time off to stay with my kids when they were small.  I manage our own home finances – budgeting, investing, and cutting back on expenses.  Our house is about 100 years old and has two basement apartments for extra income.  In addition, I work part-time as operations assistant with a small professional organisation (monthly accounting and bookkeeping, among other tasks).  I also frequently volunteer as treasurer – four school councils (not all at the same time) and a fabulous youth musical theatre program.
When I'm not taking care of my own finances or blogging about it with you, you can probably find me in the kitchen.  I love cooking and baking, although what I bake has changed a bit since I've had to go gluten-free a couple of years ago. You can find some of my favourite budget recipes in The Recipe Box!  And more than likely, I've got a cup of tea on the go.  I seriously love tea.
The Name: Money In Your Tea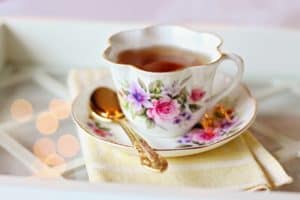 Which leads me to the name of my blog, "Money In Your Tea".   My lovely grandmother, Kay, would pour a cup of tea for me into her traditional English bone-china teacups.  If there were little bubbles clustered in the centre of the cup, she would say, "You have money in your tea!"
The proper thing to do next, is take your teaspoon and scoop out the bubbles, then drink them off the spoon.  Tradition predicts you will be coming into some money.
So that's my finance blog's name, a tribute to my grandmother and our shared love of tea.