Cryptocurrency investing is becoming more prevalent in the world – and in Canada – and yet can be complex and difficult to understand. Everyone has heard of Bitcoin, but is it still a good investment? Is it even legal in Canada? (Answer: yes and yes!)
It's estimated that by 2026, women in Canada will control half of all accumulated financial wealth. Ladies, there's no better time than now to look at your current investments and set new financial goals. Learn more about investing in Bitcoin and other cryptocurrencies, its history, and its aims in leveraging equality for all. Find out how you can get started with crypto investing with as little as $10!
---
From time to time I invite other writers to share their expertise with you. I really know absolutely nothing about cryptocurrency investing myself. That's why I was so excited when Netcoins – Canada's most experienced cryptocurrency exchange – reached out to me. They are on a mission to make crypto easy to understand, buy, sell, and trade, in a trusted environment. The company is currently seeing an increase in inquiries from women who want to know more about/just understand crypto. So they've embarked on a journey to help educate them on it, and make crypto more accessible for women.
This post may contain affiliate links, which means I make a small commission if you decide to purchase something through that link. This has no cost to you, and in some cases may give you a discount off the regular price. If you do make a purchase, thank you for supporting my blog! I only recommend products and services that I truly believe in, and all opinions expressed are my own. As an Amazon Associate I earn from qualifying purchases. Please read my disclaimers for more information.
Q1: Before we start, can you please introduce yourself to my readers?
My name is Ayelen and I'm the Content & Community Manager at Netcoins (a platform that allows Canadians to buy, sell and trade cryptocurrencies). A big part of my job is learning about cryptocurrencies and bringing users on that journey with me. A year ago, I had no clue what cryptocurrencies were but in a twist of events, I became fascinated by them. It's been a really cool surprise.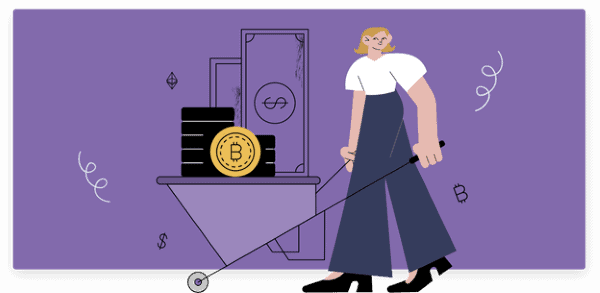 Q2: I think the majority of Canadians are like me:  we've heard of cryptocurrency, and Bitcoin is the first one that comes to mind.  But we don't really understand what it is, exactly.  Can you give us a brief overview?
In simple terms, cryptocurrency is digital money. It's money like the euro or the dollar. But it exists only in a digital form and is not managed by central authorities (like banks or governments).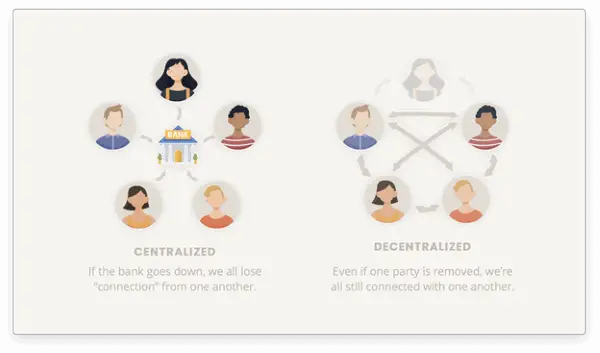 What this means is that we aren't reliant on something like the bank if we wish to access, withdraw or move our money (bitcoin). This is something called decentralization. It allows someone to send bitcoin from one part of the world directly to another in a way that's instant, secure and with minimal fees. In fact, we break it down even further in our Crypto Academy, which is a great resource for beginners looking into crypto.
Q3: Cryptocurrencies can be used to buy and sell goods and services, if the retailer accepts them as payment.  But they can also be used as an investment.  This may be different than most people think about currencies, where we don't typically buy a bunch of Euro or Yen as part of our investment portfolio.  Can you explain more about how cryptocurrencies can be part of a balanced investment mix for everyday Canadians?
Some people actually buy currency as part of their investment portfolio. For example, the European Parliament might make announcements that suggest the Euro may increase in value so you stock up on Euros.
Growing up in Venezuela, I remember people stocking up on USD as a form of investment because the dollar was more stable than the Venezuelan bolivar (and was expected to grow in value). In Canada we're fortunate that our currency is more stable and so using currency as an investment is a weird idea, but it does happen around the world.
Like I mentioned earlier, bitcoin is a digital currency and for many bitcoiners it's the future of money. As such, they want to get a hold of the future of money right now (while it's still in its infancy and affordable).
A unique characteristic about bitcoin is that it has a limited supply of 21 million coins, which in theory suggests it should hold value in the long-term. In this way buying bitcoin is a form of investment. For other people, bitcoin (and it's blockchain)  is a technology that is revolutionizing the financial industry so investing in bitcoin is investing in technology.
You can begin to see how bitcoin is the future of currency, investments and technology, offering a balanced investment mix for everyday Canadians.
Q4: Is investing in cryptocurrencies legal in Canada?
Cryptocurrencies are legal in Canada. However, they are not considered "legal tender." Legal tender is a form of money that the courts of law in Canada recognize as payment for any monetary debt. So in Canada, only the Canadian dollar is considered legal tender. You can only use Canadian dollars to pay for debt to the government (like, taxes).
More generally speaking though, governments around the world are no longer really questioning whether cryptocurrencies should be legal as much as they're trying to decide whether they should be considered a currency, a commodity, a security, or a property.
Q5: What are the risks of investing in cryptocurrencies – price volatility, hacking, theft, …?
All forms of investments carry with them an inherent level of risk so you should never invest more than you're willing or ready to lose.
Cryptocurrencies like bitcoin are known to be volatile and the price fluctuates quite a bit on a day to day basis. But many bitcoiners see this as the growing pains of a new, better financial system being put in place.
What's important to understand as well is to zoom out and look at the bigger picture. In 2010, 1 bitcoin was worth less than $0.10. Fast forward 10 years, in 2020, 1 bitcoin is worth over $20,000 CAD (at time of writing). This is partly why bitcoiners are willing to withstand volatility in the short-term.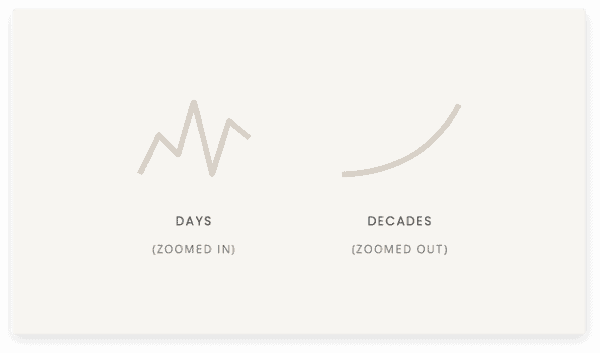 In terms of hacking and theft, you may remember when earlier this year a 17-year old hacked celebrities' twitter profiles and asked for bitcoin donations. The media said that bitcoin got hacked. But bitcoin didn't get hacked, twitter got hacked.
The thing is that the bitcoin network (known as the blockchain) has actually never been hacked. It's almost impossible to hack because the network is run among thousands of computers spread around the world. So a hacker can't find a single, central point of weakness for an attack. Most of the hacks we've heard about have been caused by human error like sharing passwords, or allowing other people to manage their funds.
At Netcoins, we work really hard to educate our customers on the importance of understanding and protecting their cryptocurrencies. That's what motivated us to create our new Crypto Academy. We encourage Canadians to check it out before getting started with crypto investing.
Q6: With stock investing, we can look at a company's financial statements, or consider how it compares to competitors within its industry.  How would an investor evaluate the fundamentals of various cryptocurrencies?  What is driving the prices of cryptocurrencies up and down?
When choosing a cryptocurrency to invest in, it's important to do your own research (DYOR). Look at their website, white papers, their team and mission before investing. Know what you're investing in before buying – just like you would with stocks or real estate.
Cryptocurrency prices are set in the same way that the price of bananas are set – by supply and demand of the market. Then there are platforms and sites that aggregate these market prices to pull a global price average – that's the number we use when we say "the price of bitcoin is $10,000 USD."

On the note of supply – the difference between bitcoin and traditional money like the Canadian dollar is that the supply of Bitcoin is limited (remember that it's capped at 21 million) while there's no limit for CAD. Governments are known to be willing to print an unlimited amount of money, which causes long-term inflation. If we take $100 in 1913, it was worth $3.87 in 2019 because of inflation. So the money we work really hard to save for keeps losing buying power in the long-run.
Bitcoin's scarcity, and the fact that it's decentralized, means that no one is inflating its supply. This helps to protect it against hyperinflation, and in theory it should be able to gain (and hold) value in the long term. Scarcity is one of the reasons the dollar continues to lose value, while bitcoin gains value.
Q7: What kind of investor should be looking at adding cryptocurrency investing to their financial assets?  And who is cryptocurrency investing NOT a good fit for?
Investors looking to diversify their portfolio could benefit from investing in cryptocurrencies (by having non-traditional assets mixed in with traditional assets). But similar to stock trading, you need to be comfortable with a certain level of risk.

The great thing about cryptocurrencies is that you can start out small. You can buy bitcoin in fractions. For example, 0.5 BTC, 0.1 BTC, 0.01 BTC. This means that even if you're relatively risk averse, you can still test out the crypto waters with just $10.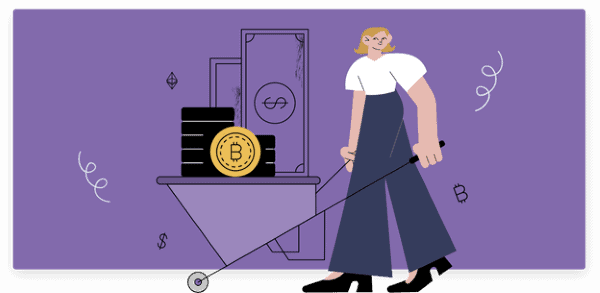 This is unlike stocks, where you have to buy the stock at its full price. At the time of this interview for example, 1 Amazon stock is about $3,000+ USD. So you'd have to save that full amount in order to invest in Amazon.
Investing in cryptocurrencies probably isn't a great fit for those that are looking for quick and guaranteed profit. Cryptocurrencies are volatile, so it does require some patience and time to reap the benefits. But this is also true about stocks and real estate.
Q8: How exactly does someone invest in cryptocurrencies in Canada?  Directly, or through a fund?  Do I need a cryptocurrency wallet (and what is that, anyways)?  Can I buy part of a Bitcoin, if its selling for CDN$20,000?
Buying cryptocurrencies is super easy now, and you can do this directly with a cryptocurrency exchange (a platform that allows you to buy, sell and trade cryptocurrencies) like Netcoins. You would create an online account, deposit Canadian dollars, then buy the cryptocurrency of your choice. That's it. It's literally all done with the click of a few buttons. And it takes between 5-10 minutes.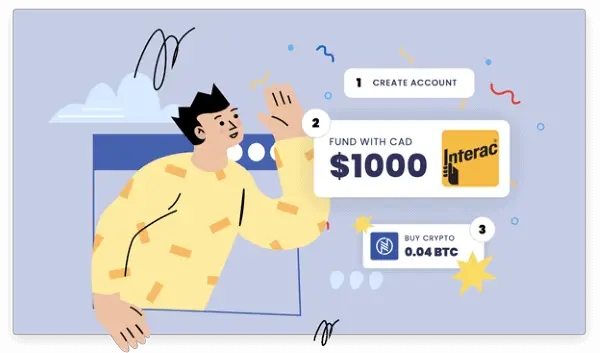 And remember, you don't have to buy an entire cryptocurrency to get started. You can start small. The idea is that bitcoin allows people from all walks of life, from all levels of income, ages, nationalities to invest.
Q9: Can Canadians invest in cryptocurrencies within registered accounts, such as RRSPs and TFSAs?
You can invest in cryptocurrencies within registered accounts, but you'd have to check with your financial institution first to confirm whether they allow this.
There's a saying in the bitcoin community that goes "Not your keys, not your coins." Which means, if you don't own and hold your own crypto, then you don't really own it. Instead it's at the mercy of institutions, political environments, economic activities outside of your control. Investing in cryptocurrencies outside of the traditional banking system is a way to ensure you alone own your money.
With cryptocurrencies, it's the first time in a long time where our own wealth sits in our hands. And that's powerful.
Q10: Can you tell us about Netcoins' role in cryptocurrency investing in Canada?
Our President, Mitchell Demeter, gained worldwide attention for launching the world's first Bitcoin ATM in Vancouver followed by locations and partnerships in London, Singapore, Bucharest and Tokyo. So there's a deep level of knowledge that comes from our management team.
As one of Canada's cryptocurrency exchanges, we're paving the way for more industry regulation and security (we recently applied for registration from the B.C. Securities Commission). And for all of us at Netcoins, we're on a mission to make it easy for Canadians to understand, buy and sell cryptocurrency, within a trusted environment.
Q11: In our email conversation, you mentioned that by 2026 women will control almost half the accumulated financial wealth in Canada, and that Netcoins is on a mission to help make cryptocurrency investing more accessible to women.  Can you elaborate on that?
Canadian women weren't officially allowed to have a bank account in their own name until 1964.That shows us once more how money and investing have traditionally been a man's game. To this day there are still financial disparities between women and men so our mission at Netcoins is to help close that gap through education and cryptocurrency tools. We want to see more women understanding, investing and benefitting from cryptocurrencies.
Q12: Is there anything else you would like to share with my readers?
If anyone has any questions, or concerns with getting started in crypto investing, please don't be shy to reach out to myself or the Netcoins team. We'd love to chat more about crypto and help you get started if you need a little support. And if you're ready to start investing, well… welcome to the future of money.
It's been a pleasure speaking about cryptocurrencies. Thanks so much for having me, Kari.
Thank you so much for your time, Ayelen, to explain cryptocurrency investing to my readers and to me!