Do you want to make money fast – as in today – or start something that will build wealth over time? Are you're a kid saving for the next Lego set, a teen eyeing an iPhone, or a student paying for college? Are you looking for steady income, dreaming of travel, trying to afford to stay home with the kids? Do you need to build up your retirement fund? Here are more than 100 ways to make money fast!
This post may contain affiliate links, which means I make a small commission if you decide to purchase something through that link. This has no cost to you, and in some cases may give you a discount off the regular price. If you do make a purchase, thank you for supporting my blog! I only recommend products and services that I truly believe in, and all opinions expressed are my own. As an Amazon Associate I earn from qualifying purchases. Please read my disclaimers for more information.
100+ Easy Ways to Make Money Fast
1.        Sell items you don't need online. Outgrown baby gear, clothes you don't love, kitchen gadgets, old home gym equipment, gifts you never wanted. We just sold our baby hiking backpack online – our youngest is 10! That could've gone years ago. It was such an easy way to make money.
2.        Sell jewellery.  Maybe you've inherited a piece of jewellery that doesn't match your style.  Maybe it was a gift from an ex you'd rather forget.  Many jewellery stores will buy your unwanted gems for cash.
3.        Take your old treasures to a pawn shop.  Pawn shops will take old watches and jewellery, old coins, the silver platters you inherited from your grandparents, candlesticks, antique clocks, medals and trophies, cameras and electronics, musical instruments, and much more.
4.        Sell your collectibles.   Did you collect baseball cards, hockey cards, or maybe Magic the Gathering cards?  Or maybe it's your vinyl record collection, vintage toys, or stamp collection.  If they're covered in dust under the bed, it's time to say goodbye.
5.        Sell your old VHS tapes. While Snopes debunks the myth that Disney "black diamond" VHS tapes can sell for thousands of dollars apiece, you can realistically get  $5-$25.  With a stack of old movies that you can no longer play, you might as well sell them and get a few hundred bucks.  Marie Kondo would be proud that you cleaned out those shelves.
6.        Have a garage sale. If you've got more than just a few items, having a garage sale will get rid of it all at once.
7.        Kids – have a lemonade stand. This is a classic kids' money maker, and I have a great recipe for lemonade! Pair this with your parents' garage sale and see who brings in more money. Add in some homemade cookies to go with the lemonade to really ramp it up.
8.        Apply for scholarships. If you're in post-secondary school, applying for scholarships can get you thousands of dollars!  And the more you apply to, the faster it gets since you can submit mainly the same information to each one.  Read my detailed article on scholarships in Canada.
9.        Do yard maintenance for neighbours. Get a regular rotation of clients where you mow lawns, weed gardens, or shovel snow.
10.      Assemble flat-pack furniture.  If you enjoy the Lego-like quality of assembling flat-pack furniture (think Ikea), set yourself up in this niche.  Many people don't have the time or inclination to follow those obscure picture directions.
11.      Scale up your side hustle. If you get too many clients to do all the work yourself, hire someone to do additional work but pay him/her less than you charge. You keep the extra for your work doing the scheduling and invoicing. For instance, if you charge $40, pay your employee $30 and keep $10.
12.      Rent out your unused stuff. Let's face it, most of our stuff sits unused 99% of the time. Rent out your mower, power tools, kitchen small appliances, or formal dresses.
13.      Invest in something you can rent out.  If you have storage space at home, consider investing in items you can rent out, such as party supplies like a bouncy castle or popcorn and cotton candy machines, home staging furniture, musical instruments, home gym equipment, and more.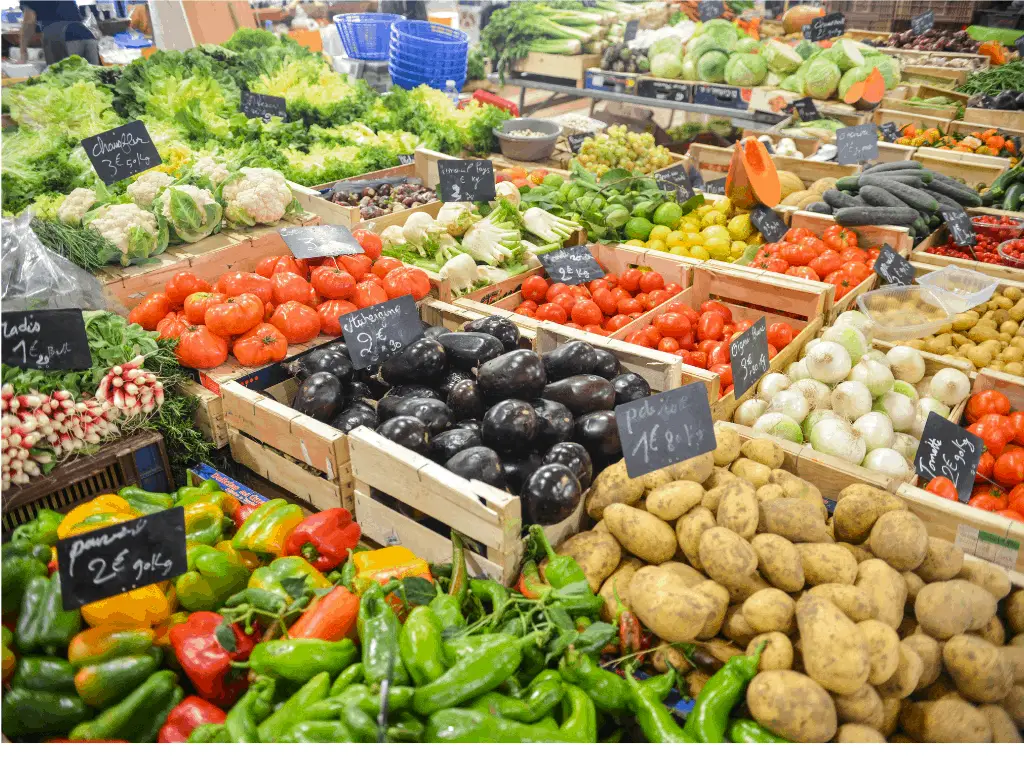 14.      Sell food from your garden. With a green thumb and a sunny spot, you can grow more tomatoes and zucchini than you can eat. Sell the extras to neighbours or open a stall at the local farmer's market.
15.      Hunt and fish. If wild game is more your speed, consider selling the extra meat or fish you catch.
16.      Clean houses or condos.  So many people love to come home to a sparkling clean home.  Focus on places in your neighbourhood to reduce wasted travel time in between jobs.
17.      Babysit. Whether you're a responsible teen or a stay-at-home parent, you can take care of someone else's child while they work or go out for the evening.
18.      Pet sit. Let people drop off their pets with you, or you pick them up at their home. Everyone needs a place for their fur-baby while they are at work or on vacation.
19.      Walk dogs. If you love animals and the outdoors in all kinds of weather, and don't mind a little poo in your life, this may the way for you to make a few extra dollars.
20.      Dog trainer.  It's a real skill to train a puppy to not jump up, walk without pulling, and come when called.  And it may be just as much about training the humans!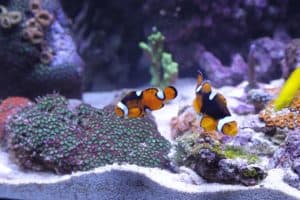 21.      Aquarium maintenance.  Everyone feels more relaxed watching beautiful coloured fish swim lazily about.  But keeping those tanks clean and not "fishy" smelling takes work.  Set up a regular clientele of businesses and homeowners for rotating cleaning.  After you've worked with them for a while, you may be able to upsell them on new fish, accessories, and more, which of course you will do for a marked up price.
22.      Companion care-giving.  If you're better with seniors than with children and pets, consider taking seniors to their doctor appointments, hair salon, shopping excursions, and more.  Or just sit with a senior in their home to chat over a cup of tea, while their caregiver gets a few hours of respite.
23.      Drive for Uber or Lyft.  Everyone knows this one by now, as you offer your independent taxi service.
24.      Food delivery.  There are several big companies in this area now, Foodora, Uber-Eats, DoorDash, and Just Eat.  Sign up for more than one to really keep busy.
25.      Secret shopper.  Yes, that's still a thing!  Get paid to shop and submit reports about the experience.  Get free or discounted food and products.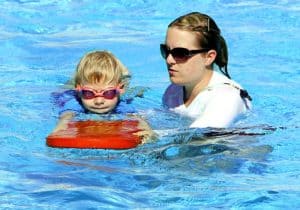 26.      Lifeguard. Teens, with your lifeguard certification you can be the on-duty lifeguard at your neighbour's backyard parties, so the parents can have fun chatting with friends knowing their children are well supervised in the pool.
27.      Teach swim lessons.  With access to a condo or backyard pool, you can teach private swim lessons.
28.      Personal trainer.  People are more likely to stick to their exercise and weight loss goals with someone like you in their corner helping to keep them motivated.  Work in people's homes or the condo gym.
29.      Moving truck.  If you own a cargo van or pick-up truck, help others move furniture, storage locker items, or construction materials.
30.      Cut hair. Trim hair for all the people in your dorm with just a pair of scissors and hair clippers.  Add on the ability to do fancy up-dos for special events.
31.      Do online surveys. I don't have any experience with them, but many people find this is a mindless activity to make money while watching Netflix or taking transit. My friend at Finsavvy Panda has a great article on the best paid survey sites in Canada.
32.      Sell unused gift cards.  Seriously, how many iTunes cards can you really use?  Those things seem to build up faster than you can spend them.  Why not sell the gift cards that are shoved in the back of a drawer? You won't get full price, but it's better than not using them at all.
33.      Get the DROP app on your phone. Choose your top 5 shopping destinations from a large list of choices, link your card, and earn points automatically when you shop at your favourite stores! Tip, pick stores where you spend more money, rather than go to frequently. For instance, you spend more at the gas station and grocery store each month than the convenience store. GET 5,000 POINTS ($5) FREE BY USING MY CODE: ermhg
34.      Sign up for Swagbucks. Earn Swagbuck points by shopping through the app, doing surveys, watching videos, playing games, and more. Points can be redeemed for gift cards from major retailers. SIGN UP HERE TO GET YOUR FIRST $5!  At the time of writing, Swagbucks has given away over $366 MILLION! Read more about Swagbucks at SavvyNewCanadians.
35.      Ebates cash back.  Ebates (now Rakuten) is the popular cash-back site.  Shop at over 2,000 of your favourite retailers for things you were going to buy anyways, and earn cash back on your purchases!  Typically this is 2%-10% but some stores have been known to refund as much as 40%!  GET YOUR FIRST $5 BY SIGNING UP TODAY!
36.      Join Field Agent.  If your shopping anyways, check the Field Agent app for jobs near you.  Earn $3-$12 for simple tasks such as finding a specific item on a shelf, taking a picture, and entering the price.  Surveys can be done from any location.  And best of all, payment is made in cash e-transfer right to your bank, not in gift cards.
37.      Sign up for Air Miles. Buy shopping at stores with Air Miles for products you were going to buy anyways, you earn points. As an alternative to redeeming points for flights, you can set your points to go to Air Miles Cash. 95 points will give you $10 off your next purchase at participating retailers! Air Miles Cash pays our family over $2,000 EVERY YEAR!
Ads by
RateSupermarket.ca
38.      Sign up for an Air Miles credit card. Here is the exact card we use to help generate enough Air Miles to earn $2,000 each year: BMO® AIR MILES®† World Elite® Mastercard®. Sign up today and get 3,000 Air Miles as a welcome bonus (worth over $30!), plus they'll waive the annual fee for one year, and you save 3¢ per litre of gas at Shell!
39.      Switch to a no-fee credit card.  We have an American Express credit card as a back-up, just in case a store doesn't take Mastercard, or there's a problem with the card.  (Once, our Mastercard was stolen and the account was frozen for a week!  The back-up card came in handy, especially as we were in the midst of renovating.)  Anyways, we just got the annual fee for our AMEX and decided to switch to a no-fee card.  Saved $65 right there!
40.      Sign up for a cash back credit card.  If you're shopping using your credit card anyways, you might as well get cash back on your purchases!  We just got the SimplyCash™ Card from American Express with $0 annual fee, 2.5% cash back for the first 3 months and 1.25% cash back after that.  If you are charging a lot on your credit card, consider whether a card with an annual fee but higher cash back rewards would be worth it for your situation.
41.      Start a blog. Here's my list of everything you need to start a blog today. The initial cost is extremely low, compared to almost any other business you might start.
42.      Create a podcast. Like blogging but for those who like to talk more than type.
43.      Become a YouTube star. No personal experience here, but much like blogging you earn money from ads or sponsorship opportunities.
44.      Start a vintage clothing online store. With an eye for style, you can shop the bargains at used clothing stores, flea markets, or yard sales, then list your gems online for a lot more than you paid.
45.      Become a drop shipper.  Start an online store in your chosen niche.  But with drop shipping, you don't have any inventory.  When you get a sale, you have the item shipped directly from the manufacturer.
46.      Start an Esty shop. Whether you're selling your handicrafts or online printables, Etsy is the platform most people are familiar with.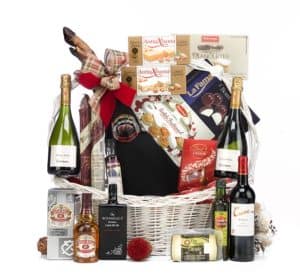 47.      Gift baskets.  It takes a little upfront investment to create the initial designs so you can take great photos of your options, but everyone loves a basket, tin, or mug overflowing with carefully selected and attractive items around a theme.  These could be small, like for wedding guests, or big for corporations' best clients. Make themed baskets for holidays, weddings, baby showers, housewarming, corporate gifts, and more!
48.      Become a photographer. People pay a lot of money for wedding photography and more. In addition, those are usually on the weekend, so a great side income above your Monday to Friday job.
49.      Data entry.  Perhaps it's repetitive, but data entry will pay you to do exactly what it sounds like – enter data on computer.
50.      Editor or proof-reader.  Don't you just hate seeing misspelled words online?  With an eye for detail and a good grasp of English, you can do freelance editing and proof-reading.
51.      Write an e-book and sell it online. Regardless of your expertise, someone would like to learn more. You can self-publish on Amazon and bring in a few dollars with each sale. A 20-page booklet won't take too long to write and can bring in income for years!
52.      Write a novel. This is more time consuming, but if you've got a story inside you that you need to get down on paper, becoming an author might be the right path for you.
53.      Teach English as a second language online. This is becoming a popular side income, as North Americans sign up with online companies to be paired with students from around the globe. Teach at times that are convenient for you.
54.      Tutor.  If you have a knack for explaining thing in way people understand, this is the income stream for you.
55.      Private sports lessons.  If you're great a golf, soccer, hockey, or any other sport, consider giving private lessons to children or adults.
56.      Bookkeeping.  Most small business owners are great at what they do, whether it's construction, catering, or website design.  Many are terrible at keeping track of their finances.  Help them spend more time doing what they do best, by taking care of their bookkeeping.
57.      Busking. With a talent for music, juggling, magic, or more, you can set up on a street corner or transit hallway with your cap out for tips. Be sure to have any required permits for the location.
58.      Work at kids' parties and events.  Whether you're a clown, juggler, or magician, you can entertain children for an hour at birthday parties, library events, church dinners, and more.
59.      Children's camp.  If you love kids, open your home for summer camp weeks based around a theme.  A friend of mine used to run a theatre camp in her home.  Also consider school professional development days and other breaks, where the parents still need to work.  Think about what age group you're targeting, and what activities you would enjoy doing with them.
60.      Music teacher. With some experience on a musical instrument, you can teach children – and adults – in your home or theirs. Good teachers can earn over $60 per hour. If you live near a school, you can offer lunchtime lessons as well as after school.
61.      Sell your photos on Shutterstock. Like photography but don't want to do weddings? Sell your best work online at Shutterstock!
62.      Design t-shirts.  With a creative flair, you can create t-shirt designs online.  Upload them, and the printing company will take care of all the rest!
63.      Build computers and sell them. With a little computer background, you can buy the components of a great gaming computer and build one! My son Chris built a computer at age 15, which he kept for himself, while a friend built one for himself and one to sell.
64.      Design an app.  Whether it's a fun game idea or a problem that needs a solution, your programming skills can address the issue.
65.      Design websites.  If you've created a couple of websites, help others with theirs.  A poorly designed website will prevent customers from finding what they need.  The organisation I work for is having their website redesigned, and without being to specific, it's a 5-figure income for the designers.
66.      Logo design.  With an eye for colour and form, you can design corporate and other logos.  There's a lot of poorly designed stuff out there that needs your help!
67.      SEO specialist.  If you know how to modify website content to score high in SEO, you can market your skills to others.  I for one, could use your help!
68.      Social media manager. Spend lots of time on social media? Not everyone has the time or skill to master all the different platforms. Become a social media manager for small businesses or bloggers who need some help.
69.      Gaming.  If you are already great at video games, there can be big money in it.  You can put videos of your games online, and enter competitions.
70.      Sign up on Freelancer. There are currently over 14,000 projects looking to hire on Freelancer.com! Projects range from website assistance to logo design, virtual assistant work to video and photo editing. Something for everyone to earn money fast.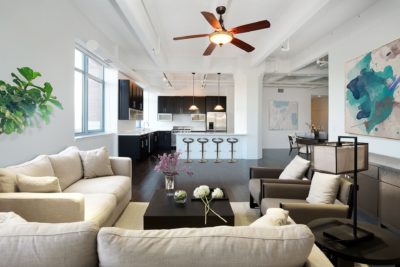 71.      Home staging.  If you have an eye for design, home sellers can make thousands of dollars more by having their home look showroom perfect.  Try to pair up with a couple of realtors to get referral business.
72.      List your house or apartment or just a room (or even just a sofa!) on Airbnb. This is the widely known and well-trusted site for earning income from your home. Read my article about Airbnb! Or create a listing on Airbnb today and see exactly how much you could earn for your space, with no commitment if you decide not to pursue it.
73.      Host English language students. If you live in a city with an English language school, they often look for hosts who will feed and house students on a short-term basis. We did this for several years, and met interesting people from France, Spain, Brazil, Japan, and many more countries! Chrissy at Eat Sleep Breathe FI has a series of articles about her experience as a homestay host.
74.      Rent out an apartment in your basement or the spare bedroom. Long-term tenants provide income stability, and you can write off a portion of the household expenses (such as utilities) against that income on your taxes.
75.      List your house for film shoots.  Your house doesn't have to be fabulous, sometimes films need a location that looks a little run down or "blue collar". Fees vary widely, but can range from several hundred dollars per day up to as much as $10,000 PER DAY!
76.      Rent out a parking space.  If you aren't using your whole driveway, or you'll be away for the weekend, rent out your parking space! A quick and easy way to make money without having anyone inside your home.
77.      Rent out your car.  Let's face it, most of the time your car is just sitting around.  Why not put it to work for you!  Rent it out when you don't need it.  Just check with your auto insurance first.
78.      Sell your car and take transit, ride a bike, or walk. Not only do you get the money of selling the car, but you also no longer have to pay for gas, insurance, repairs and maintenance!  As a bonus, it's better environmentally, and you get your daily exercise included.
79.      Buy an investment property. Like being a landlord? Buy an investment property. Whether it's a single condo, a cottage, or an entire apartment building, being a landlord is mainly hands-off income. Or maybe you want to own commercial property, like a retail store space that you rent out to a tenant.
80.      Buy a fixer-upper and then flip it. Buy a run-down house and do the work yourself to fix it up. Sell it in a few months and make thousands! (Hire experts for skilled work like electricity.) This is particularly good for someone with handyman skills and seasonal time off, like a teacher.
81.      Freelance mechanic. Like cars more than construction? Put the word out that you'll do small auto repairs.
82.      Bicycle repair.  Help others by tuning up and repairing bikes.
83.      Car detailing. Auto detailing is a big business with specialized products and tools to make a car look straight out of the showroom.
84.      Boat cleaning and maintenance.  Boats get dirty easily (ironic since they're in water!) and many owners want the glory but not the work.  Sell your service on the quality and detail of work rather than cheap price.  Be dependable.  Wear your company shirt when you work to advertise subtly to other boat owners.
85.      Refinish old wooden furniture.  Tables, chairs, bookshelves and desks are left daily by the side of the road.  Pick up these diamonds in the rough for free!  Give them a good sanding and varnishing or coat of paint and bring them back to their glory days.  Sell through Kijiji, Facebook marketplace, or your favourite online platform.  This is great environmentally, too, as it keeps things out of the landfill.
86.      Reupholster furniture.  There's a skill involved here, but the fabric selection is much bigger for reupholstering your old favourites rather than buying new.  You'll need to invest in a heavy duty sewing machine.  And a portion of your work may be disassembling and reassembling furniture that can't fit into someone's home, or making repairs on furniture that wasn't quite perfect.
87.      Upcycle.  Find others' free or cheap cast-offs and turn them into a profitable new product!  My daughter's friend started Terra Tote in high school, upcycling old blue jeans into fabulous tote bags! You can even send in your own favourite damaged pants for a custom bag.
88.      Sewing, knitting, and other handiwork. If you love crafts, sell your work online! Whether it's knit socks or custom quilts, there's a space for you.
89.      Make soap and other cleaning and beauty products.  There is a rising awareness of the chemicals in products we put on our skin and in our homes.  Egyptian Magic is a one-product company making all purpose skin cream, favoured by Hollywood stars.  With ingredients like olive oil, beeswax and honey, you can feel good about putting it on your baby or yourself.
90.      Custom cakes. Bake delicious birthday and other event cakes and showcase your work through Instagram! With videos on cake decorating online, it's never been easier to make beautiful designs. Customers will be beating down your door for your delicious creations.
91.      In-home catering.  With the rise of two-income families, people often have more money than time, but don't always want to go out to eat.  You can be their part-time cook, especially for dinner parties.  Some will even want you to disappear just before the guests arrive so they can pretend they did all the work.
92.      Bartending.  Leave the homeowners free to mingle with their guests while you tend bar for the evening.  Boost your value by offering a "martini bar" or doing double work as the DJ for the evening.
93.      Event co-ordinator.  It's a real skill to be able to pull off an event well, and nothing is more important than a wedding.  Be the one to co-ordinate the food, flowers, location, photographer, music, and more.  And with a calm and steady hand, assure the bride and groom all will be fine on their big day.  But this isn't just for weddings.  I co-ordinate an annual conference where all attendees, including the hosts and the speakers, are coming from out of town.  There are a lot of balls in the air to juggle.
94.      Local tour guide.  Do you know the hot spots as well as the secret gems in your city?  Show tourists around for a small fee.  You can even add this on as a premium feature to your Airbnb listing.
95.      Put your savings in a HISA. High-interest savings accounts pay much better interest than typical bank accounts. Your money is guaranteed and it's not locked in.
96.      Buy a GIC. GICs or guaranteed investment certificates, pay a low rate of interest and have zero risk to your investment. Some GICs require you to lock in your money for a fixed period of time to get a higher interest rate. Read more about savings options in my article.
97.      Invest in government or corporate bonds. With a bond, you essentially lend money to the government or corporation. In exchange, bonds pay you interest, which makes for a great form of passive income.
98.      Invest in a diversified bond ETF. Like the idea of bonds? Want a bit of everything? Try a bond ETF, which is a passively managed basket of a wide range of bonds. They typically pay interest monthly. TIP! BUY ETFs FOR FREE AT QUESTTRADE!
99.      Buy dividend stocks. When you own stocks or ETFs that focus on dividends more than capital gains, they pay out on a regular basis, typically monthly or quarterly. Read more about investing here. Dividend growth stocks usually increase their dividend payments every year, giving a rising form of income.
100.    Invest in preferred shares. Preferred stock has features of both bonds and stocks, paying a higher dividend yield but with lower capital gains.
101.    Become a day trader. I can't really speak from any experience here, but some people with a high interest in stock markets, create systems to do very short-term investing to realize capital gains from buying and selling stocks.
102.    Buy a REIT. REITs, or real-estate investment trusts, are a way to get the benefits of investment property without the hassle of being a landlord.
103.    Peer-to-peer lending. Loan as little as $25 directly to small businesses in Canada through Lending Loop, paying interest rates from about 6% to 26%! I'm an investor myself, to diversify our investments and support small businesses, while Lending Loop does the work of assessing the businesses.
104.    Get a job. Whether it's washing dishes, pouring coffee, or working at a cash register, entry-level jobs are everywhere. It's not a lifetime career (unless you want it to be) and in addition to income you'll have a greater appreciation for everyone else in the service industry.
105.    Get a career. Write an amazing resume, selling yourself with action words and powerful adjectives.
pin for later! 📌
106.    Work longer hours.  Volunteer to work extra shifts or overtime at your hourly paid job.
107.    Stat holidays.  Volunteering to work the stat holidays can earn your time-and-a-half or more.
108.    Show initiative and learn new skills.  Think about what you can do today to increase your skill level to make yourself qualified for a step up. I learned this as a teenager working in a movie theatre, when I saw a new usher volunteer to stay late (unpaid) to see what was involved in closing for the night. Within a short time he was getting the longer closing shifts. This year, I have been working on my bookkeeping skills, and recently was offered a raise as well as more hours to take over that aspect of the business that I work for.
109.    Get a raise. Can you demonstrate your value to your employer, or how you're underpaid relative to others in your field? Here's a great article from Canadian Budget Binder about how to ask for a raise.  Grant Sabatier has a whole chapter on this in his fabulous personal finance book, Financial Freedom, on the exact steps to take to back up your request for more money.
110.    Apply for a job with another company. Realistically, you will probably get a raise in the range of 2-5%, at your current employer. But if you get a job offer from another company, they don't know what you're currently making. You can ask for a starting salary of at least 10% more than what you're currently making.
111.    Consulting.  If you've been in your industry a while, and you don't have a non-compete clause in your contract, look for other clients on the side to earn consulting income.
112.    Start a business. This is not a "get cash today" or "get rich quick" scheme. But other than inheriting or winning money, the vast majority of wealthy people get there by starting their own companies. Pick a business idea that is scalable – that is, you can grow the business to make money from your employees' time and efforts.
---
Bonus! Edited to add more ideas!
113. Go back to school. If you are thinking long-term increases to your income, it might pay to go back to school. Read more to see if going back to school will pay off for you!
---
There you have it. 100+ easy ways to make money fast! Or not-so-fast, but make more money long term. I'm sure I missed dozens of other ways people make money, so please let me know what your favourite way is, in the comments!