Trying to save money on a low income can seem discouraging, if not impossible. Luckily, there are some great ways you can save money on key expenses like housing, food, and transportation. The first step is to create a frugal budget you can live with, that helps you pay down debt and stick to your savings goals – without taking all the fun out of life.
From time to time, I invite other writers to share their expertise with you. Today I have invited Chris from LifeUpswing.com to share his experience with creating a budget you can stick to, even on a low income.
This post may contain affiliate links, which means I make a small commission if you decide to purchase something through that link. This has no cost to you, and in some cases may give you a discount off the regular price. If you do make a purchase, thank you for supporting my blog! I only recommend products and services that I truly believe in, and all opinions expressed are my own. As an Amazon Associate I earn from qualifying purchases. Please read my disclaimers for more information.
---
Many jobs these days pay just enough to cover living expenses. A survey in 2017 found 50% of US households live paycheck to paycheck. When you do have a surplus, you may struggle to decide what to do with it. Do I save it, spend it, or something else?
If you are in this situation, then you are in the right place. We've put together this guide to help people budget on a low income. All the steps in this guide are easy to follow and will help you start working towards your financial goals.
The Importance Of Budgeting
Making a budget is a straightforward process. However, the hard part is sticking to it. One reason budgets fail is because you haven't understood why it is important to you.
Setting a realistic budget involves asking yourself what you want to achieve. To start with financial stability may be the goal. After that, you may want to work towards becoming debt-free or owning your own home.
Knowing what your goals are and why the budget is important will help you stick to it.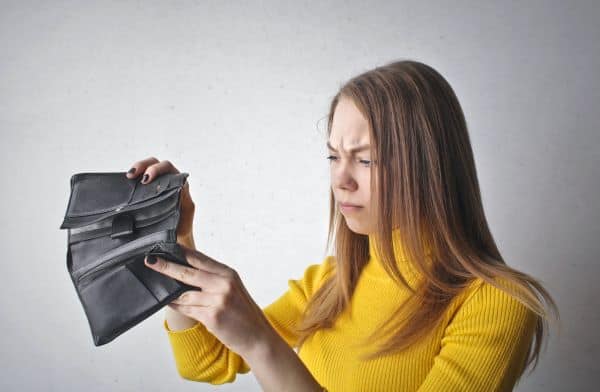 How To Budget On A Low Income
The first step to planning a really tight budget is to work out your expenses exactly. It's important to use exact figures when you can and avoid rounding up. Creating a budget using exact amounts means you always know exactly what is left over to spend elsewhere. When you are on a low budget every penny counts!
When creating your budget, the priority should be paying your expenses first, followed by paying down debt. Whatever is leftover you could then save, spend, or invest. Keeping your expenses paid up to date is vital as falling behind could result in homelessness, damage to your credit score, and high interest charges.
Once your expenses are covered, next you should pay what you can towards any debts. Debts should be your second priority as not paying them at all or paying too little means the debts will get higher and higher. Try to pay off debts with the biggest balances or that have high-interest rates first.
One popular method of budgeting is known as the 50/30/20 rule.  The idea here is that 50% of your income goes on your living expenses. The next 30% goes towards any wants and the last 20% goes towards paying off debts. When you are on a low income you may need to adjust the ratio as a larger amount may have to go towards expenses. The amount paid towards debt may need to be higher to get this paid off quicker as well.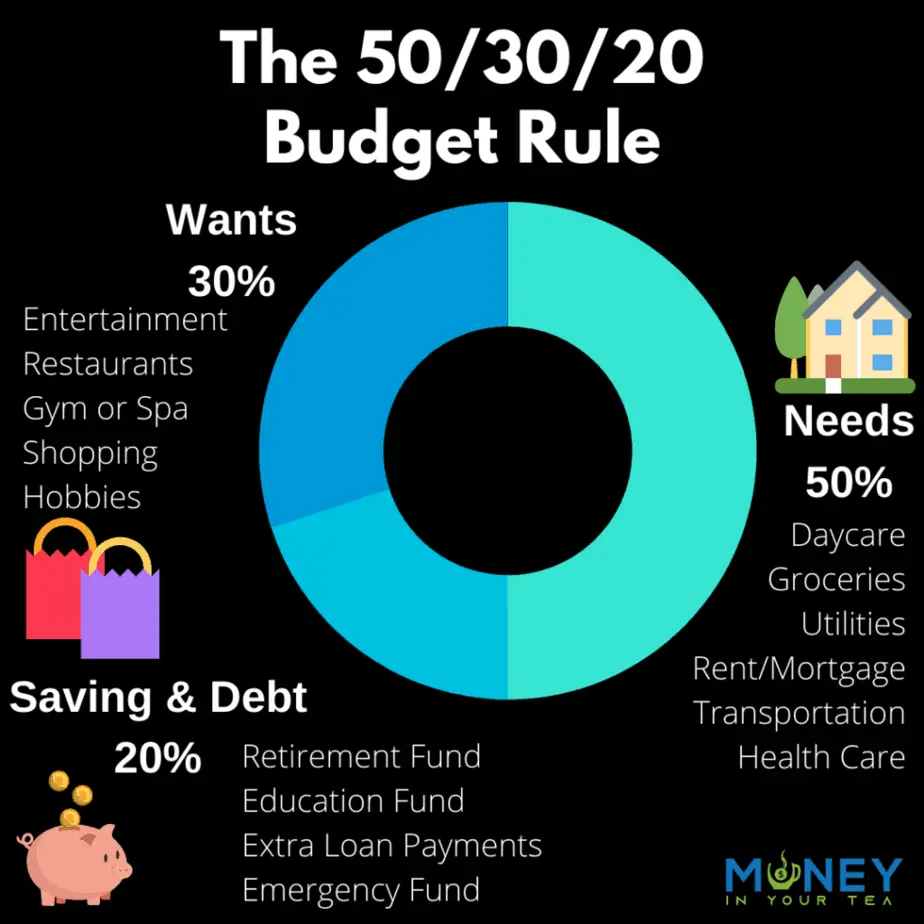 If your income is extremely low, then you may have to put wants at less than 10% as the priority must be covering debts and expenses. Don't worry – if you stick to your budgeting plan the hard work will pay off and eventually the amount you spend on wants can go up!
Don't fixate on the percentages – the idea here is to build a budget based on 3 separate areas. Expenses, debts, and spending. Base yours on your income and what works to make a realistic budget for you.
After reading this you may be feeling glum at the thought of working so hard but not seeing any reward. Good news – when planning your budget, you can still put some 'fun' spending in there too. It's important to treat yourself occasionally otherwise your mental health will suffer, and you may fail to stick to your budget. After all, you don't want to feel like you are working for nothing!
Give yourself some room in the budget for a treat such as new clothes, a nice meal, or a trip out. Just remember not to let this part of the budget eat into the other areas. 
5 Tips To Improve Your Budget
There are lots of ways you can make your budget better. This includes using various tools to help track spending, reducing spending, and increasing your earnings. Here are 5 great tips that can help your budget improve.
Reduce Spending
This may sound like a no-brainer, but to seriously cut expenses requires some thought. The first part of your budget is working out all your expenses. Every bill could potentially be lower. Try renegotiating your bills like insurances and energy to get them reduced.
Spending on food can be a big chunk of change every month. Try to eat out less, not buy food on the go, and make your own lunch for work every day. Another tip here is that when you go grocery shopping to try cheaper brands. When you go shopping have a list prepared beforehand that you stick to. Oh, and never shop on an empty stomach!
One final thing to check is how many subscriptions you have, and do you use them? Gym membership, TV subscriptions, magazines, etc. Many people sign up for services and forget about them as they are only a few dollars a month. If you are paying $5 a month for 10 things you don't use any more than that's $50 that you can use elsewhere. Get those unwanted subscriptions cancelled!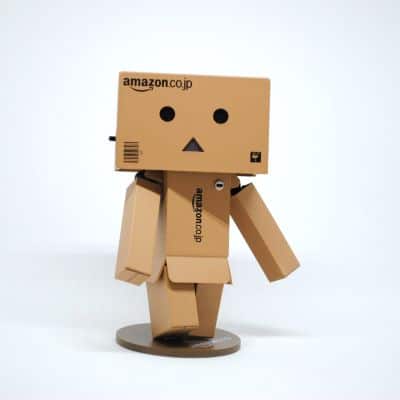 Use Budgeting Tools
You could use pen and paper or a simple spreadsheet to create your budget. Doing it this way is better than nothing and helps you see exactly where your money goes every month. 
Thanks to technology there are lots of wonderful budgeting tools available online. Many of them can be downloaded onto your phone as a handy app to use every day. Some of these apps are quite advanced and allow you to link your credit cards. This means that your spending can be tracked in real-time.
Knowing exactly what you have spent, when, and where is a great way to stick to a budget. It also helps you find out purchases that you could cut out that you maybe didn't realize you were spending so much on.
Increase Your Income
There are several ways you may be able to increase your income. You could ask your current job for a raise or more hours. If you have tried this and the answer was no, then consider finding ways to earn a side income.
You could do many things to earn extra money including blogging, freelancing, selling on Etsy, or working as an Uber driver. These are just a few of the many jobs people do on the side to earn extra money. Think about your own skills and search online for ideas linked to them.
Save
Mentioning saving when on a low income may feel insulting. However, if your expenses and debts are covered with a little left for treating yourself, then try to save whatever you can as well.
Building savings is hard when you are on a low-income, but any small amount can soon add up to a large amount over time. Saving what you can helps you get into the habit of saving. When you have more money available in the future it will be easier to save more as you are used to doing it every month.
The best reason to build up savings is that when you have an unexpected expense you can cover some or all of it. It's estimated half of US households can't cover an unexpected $400 expense. Saving what you can now will help protect yourself against the unexpected.
Housing
The average person in America sees 37% of their budget go towards housing. Any money you can save on housing will drastically improve your budget. There are a couple of things that you could consider.
First, think about getting a roommate. If you have space and your landlord will allow it, then sharing the rent with someone can be a great way for both of you to save on housing costs.
Second, consider moving. You could look for cheaper places to live in your area or another area. Remember to factor other costs into this decision like transport costs.
Final Thoughts
To budget on a low income requires some careful planning. However, if you know what your goals are and create a realistic budget you can stick to, then it will become easier over time.
Remember to regularly review your budget and adjust it when necessary.
Following these methods means that even on a low income you can reach your financial goals. Paying off debt quicker, owning a home, or maybe going on a dream holiday is all possible with the right budget plan.
Author Bio: Hey, I'm Chris. I have a degree in Business Economics from the University of Liverpool, own a small fast food business and run LifeUpswing.com. I will help you to make money, save money, and think about money in a way that will give you back your freedom.
---
Thanks so much to Chris for such a great article about budgeting on a low income. Living paycheque-to-paycheque is stressful, and it's worth the time to follow his great advice. I just have a couple of things to add myself!
Free Budget Printable!
Chris recommended the 50/30/20 budget as a great way to get started with budgeting on a low income. And I couldn't agree more! My most popular article ever is The 50/30/20 Budget Rule: A Simple Step-by-Step Guide! You can get a copy of my free budget worksheet right here!
This handy budget tracker comes as a printable PDF file downloadable immediately. No waiting for something to arrive in the mail, and losing your motivation. It's got all the main needs and wants and savings categories filled in for you, plus a few blanks to write in your own! Print off a new copy every month, and see how your budget is changing as you start to accomplish your financial goals!
If you're not seeing my form to get your free budget template here, try turning off your ad blocker!
ADD_THIS_TEXT
---
I want to Learn More…
Need a little more support? Check out this amazing budget planner by Clever Fox. This hardcover journal comes in a wide range of 24 gorgeous colours, so pick one that's motivating for you.
The Clever Fox Budget Planner was carefully created by personal finances experts to help you manage your money and make it work for you. Set your financial goals, to help you focus on your "why". Make paying off debt a top priority. Discover effective strategies to help with those persistent areas where you always overspend.
It has over 12,000 reviews, with an average of 4.6 stars, from happy customers just like Jessica:
This tracker is AMAZING. I have tried so many ways tracking my budget and expenses and I have never been successful. Finally with this book I feel in control and it is helping me save. I recommend this book to ANYONE and EVERYONE who feels out of control with their finances or even if you just want to come up with a budget to save. It is amazing!

Jessica, at Amazon.ca
The Clever Fox Budget Planner regularly sells for $32, so if you see if for less then you're getting a great deal. Best of all, it's guaranteed to help you improve your personal finances, or your money back!
---
And check out these other great money saving posts at Money In Your Tea!