Adult colouring books have become a very popular pastime. But you can easily end up with more coloured pages than you know what to do with. Why not turn your hobby into a little income stream! If you're not sure about selling your colouring pages, try out a few of these ideas and give them as gifts to your friends and family.
This post may contain affiliate links, which means I make a small commission if you decide to purchase something through that link. This has no cost to you, and in some cases may give you a discount off the regular price. If you do make a purchase, thank you for supporting my blog! I only recommend products and services that I truly believe in, and all opinions expressed are my own. As an Amazon Associate I earn from qualifying purchases. Please read my disclaimers for more information.
Is it Legal to Sell Colouring Book Pages I have Coloured?
I'm not a lawyer, so I can't give definitive legal advice. But David Lizerbram of Lizerbram Law is. He states that "the black and white line drawings in a coloring book are works of visual art and are covered by copyright law." But once you have purchased the colouring book, you have the right to do pretty much whatever you want to it. You can give it away, you can resell the book, you can colour in it and tear out the pages. What you cannot do, is make copies of the pages, either before or after colouring them in.
You can sell the individual, colored pages, if your coloring skills are strong enough to create a market value for the finished product.

Lizerbram Law, Copyright Law and Adult Coloring Books
If you want to play it safe, use colouring pages that are in the public domain, or create your own colouring pages. Or use PhotoShop or another great photo to colouring page app to change your photographs into colouring pages. If you are printing colouring pages, be sure to use a high quality printer paper to get great results.
One advantage to using your own colouring pages, is that you hold the copyright. So you can colour it once, scan it, and print it many times.
Amazon's Best Selling Coloring Books
See Amazon's wide collection of adult colouring books to suit every taste and season!
Money Making Ideas for Coloring Book Pages
Each colouring page you colour is a unique work of art. While others will have the same outline, only yours is coloured in your unique style.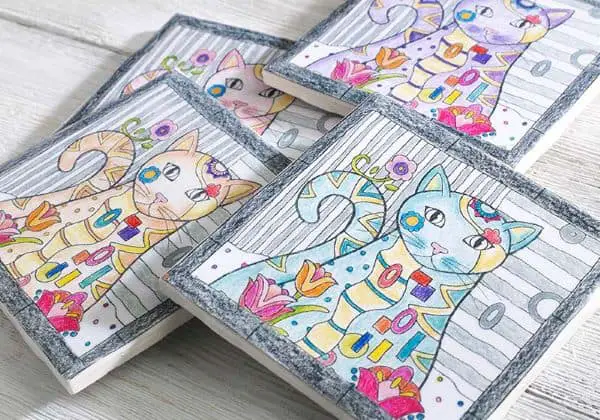 Here are a few great ideas to turn them into art you can sell:
Wall art – the easiest way to display your finished colouring pages is on the wall. Use spray adhesive to glue it to a sheet of chipboard so that it's rigid. Garden Therapy blog recommends using a board slightly smaller than the colouring page, then using a craft knife to trim the excess.
Greeting cards – insert your colouring pages into paper picture frame cards, for a unique set of Christmas, birthday or other themed cards.
Gift bags – create one-of-a-kind gift bags by using your coloured pages instead of scrapbook paper, and following the instructions in this tutorial.
T-shirts – use Mod Podge photo transfer medium or iron-on transfer paper to transfer your colouring page onto fabric.
Reusable cloth bags – like the t-shirts, use Mod Podge photo transfer medium or iron-on transfer paper to create a one-of-a-kind environmentally friendly cloth bag.
Dry-erase board – pick up a discount picture frame with glass, and slide your coloured page behind the glass. Use whiteboard markers and eraser. This would be a fantastic project with a "To Do", "Shopping List", "Menu" or "Calendar" template! Check out the easy tutorial.
Journal – glue or Mod Podge your colouring page onto the cover of a plain journal.
Jewellery or keychain – scan your finished colouring page, lighten it and resize it to about 3-4″ wide. Print it on Shrinky Dink plastic sheets using your home printer. Follow the Shrinky Dink instructions to cut around the picture and punch a hole in the top for the fastener, then bake. Here's a handy tutorial.
Stickers – scan and print your finished colouring pages on sticker paper using your home printer. Go all in on stickers with a Cricut!
Coaster set – pick up a set of unglazed ceramic coasters for crafting, then adhere and protect your colouring page with Mod Podge.
Cell phone case – pick up a clear cell phone case, create a template for your colouring page, then cut out and insert.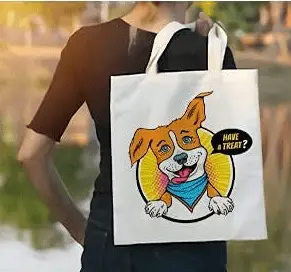 Where to Sell your Finished Coloring Pages
Once you have coloured in your designs, and made them into crafts – where can you sell them?
Start a blog to showcase and sell your designs
Etsy is a great option to sell unique craft items
Instagram – feature your designs on your Instagram and tell people how to contact you
Shopify
Craft sales
Yard sale
And more!
Have you got more ideas to turn your finished colouring pages into gifts, or a source of income? Add them to the comments!