My money blog has been live for one month now. I spent a couple of months before that of writing and researching and preparing. Pour yourself a cup of tea and sit down with me for a bit, to read the 6-step process I followed to start my money blog!
This post may contain affiliate links, but all opinions expressed are my own. As an Amazon Associate I earn from qualifying purchases. Please read my disclaimers for more information.
Step 1: Read Other Blogs
The best way to see what it would be like to write a blog, is to read blogs in the same genre. For me, this is personal finance. I learned so much from this first step: what kinds of things they write about, how a blog is laid out with sidebars, social media links, about-me pages, and so on.
Favourite Canadian PF Blogs
In no particular order:
Favourite U.S. PF Blogs
Again, in no particular order:
Why Read Other Blogs?
It's obviously not okay to copy other people's blogs. But it is inspiring to see the wide range of topics and to hear each individual's voice come through in their writing. Moreover, I've had the opportunity to chat with several bloggers. It was so encouraging to find a helpful and supportive community.
In addition to reading blog posts in your niche, many bloggers also include income reports. This is a great way to learn how to monetize your blog. Let's face it. If you spend nearly full-time hours getting this off the ground, it would be nice to make some money. And clearly many bloggers are making full-time income from their blogs.
So many others have travelled this blogging road before – it has been great learning from them!
Podcasts
As noted above, several well-known personal finance bloggers also have podcasts. Podcasts are a fun and entertaining and educational way to fill up time doing boring tasks. Things like cooking dinner, cleaning, commuting, and so on. I've been listening to several:
These podcasts are all available in iTunes or other typical places you'd get podcasts.
Step 2: Organize Yourself
There are so many things to learn when starting a blog, and I knew I could never keep it all straight in my head. Even on scraps of paper that I'd never find again.
Blogging is the ultimate online job, so why not do it on computer. In addition, who wants to write out website URLs for when you could copy and paste, and have them hyperlinked? I decided to use OneNote, where I have set up all my notes into folders and pages.
Step 3: Start Writing!
I began writing blog posts at least a month before my website went live. Even before I had a name for my blog. When you go live with your blog, you want to have 6-10 posts already there. That way, new readers can go from one post to another and another.
I had a lot of my own ideas, but I also took inspiration from all those blogs and podcasts. Not to copy, of course, but things they've said have reminded me of an issue in my own life to talk about.
Blogs thrive on new content, so I spending a good deal of time writing. But I also have to spend a lot of time letting people know about my content. I'll get to that in step 6.
Step 4: Write out Goals and Strategies
Even before I took my blog live, I wrote out goals and strategies for my blog. The goals are what you want to accomplish. And the strategies are how you are going to accomplish them in a quantifiable way. Note that they don't have to match up one-for-one. That is, one goal could have several strategies in order to accomplish it. Or one strategy could satisfy more than one goal.
What Were My Goals and Strategies?
For instance, one of my goals for the first month of my blog was to get an audience of 200 sessions. How did I plan accomplish that? My strategies included:
Publish two new posts every week;
Link old posts to new posts to encourage readers to continue to another article;
Create 2-3 Pinterest pins for every article;
Join 20 group boards on Pinterest to reach a wider audience;
Email my subscribers with information about new articles.
How Did I Do?
It's great to have your goals and strategies, but they do nothing unless you revisit them regularly to keep yourself on track. I evaluate them mid-month, and again at the end of the month. Plus I look ahead to the next month's goals and strategies.
After one month, I'm close to my goal of 200 sessions. In the end, I published 6 articles in 4 weeks, not 8 which was my goal. I continue to link old and new articles to encourage readers to continue to another post. Initially, I created 1-2 Pins per article and I'm going back to add more. I have applied to join over 30 Pinterest group boards and been accepted to 9 so far. (This is a typical response rate, I'm told.)
I've started on Instagram too, which is good for my blog traffic and wasn't on my plan until next month. On the other hand, I don't want to spread myself too thin by being on all socials at once.
Emails for my Subscribers
I have also set up beautiful welcome emails to go out automatically to my new subscribers. MailerLite is a totally easy program to use, where you can design beautiful, professional-looking emails for your readers. You can automate your campaigns. Which basically means for me, when someone subscribes using one of my sign-up boxes, they get the welcome email automatically. I've only just started with MailerLite, but it is so powerful. It can be used to create surveys in your emails, create landing pages, and more. And best of all, MailerLite is FREE for up to 1,000 subscribers!
Step 5: Going Live! So Exciting!
April was a crazy busy month for me, with several volunteer commitments, my part-time job, and jury duty! I worked a lot on my money blog around these other commitments, but it was not the right time to go live and then disappear.
Choosing a Name for my Money Blog
This seemed like the hardest part, at the time! I brainstormed dozens of money words, things like advice, smart, savvy. And synonyms for everything. I tried combining them in different ways. They were mostly boring. Some of the names I checked and they were already taken.
I finally settled on a name.  Yay!  It's a bit of a story, but it combines the fact that it's a blog about money, and my love of tea. And my grandmother had this lovely tradition where if you had little bubbles in the centre of your teacup, she'd say, "You have money in your tea!"  You can read more on my About Me page.
Choosing a Host
The beginning of May was my planned date to take my blog live! The first thing I needed was a web hosting company. Bluehost is highly recommended all over the blogging world. It's the web hosting company I chose for my own blog. They've been around since 2003, so they're not a new startup trying to make a buck. It's totally easy to register your blog, and it includes WordPress for FREE! Bluehost has 24/7 customer support, but that said I've never had any problems with my blog. As you can see, it is in this list of top WordPress hosting providers. 
When you register for 1 year or longer, it includes a FREE domain name. That's a savings of over $20! In addition, Bluehost offers a money-back guarantee, so you really can't go wrong choosing them as your hosting company.
GREAT NEWS! By signing up through my affiliate link, you can SAVE OVER 60% OFF the regular price! That's only $3.95 Canadian or $2.95 US per month.
Using WordPress
Bloggers generally want to be self-hosted. Get WordPress.org. DO NOT GET WordPress.com. Sounds the same. But it's not the same. WordPress.org is where you own your own content. You can customize with themes and plugins. You can have an online store. You can make money. You can use Google Analytics to see information about your website.
The only downside of WordPress.org is that you are responsible for your own updating, and backing up your website. There may be a little larger learning curve at the beginning, but if I can do it then you can too.
I had used Joomla for my employer's website, and found it terribly confusing. WordPress, therefore, was a little daunting to me. But I came across this fabulous FREE e-book from iThemes called Getting Started with WordPress. A total lifesaver. Now that I've been blogging for a month with WordPress, it seems natural and simple. But for a complete newbie, this e-book was gold.
Designing a Logo for my Money Blog
I'm an economist, a bookkeeper for a small organisation, a volunteer treasurer for four public school (not all at the same time) and treasurer for an amazing youth musical theatre program. I'm good with money. And numbers in general.
But I am NOT a graphic designer.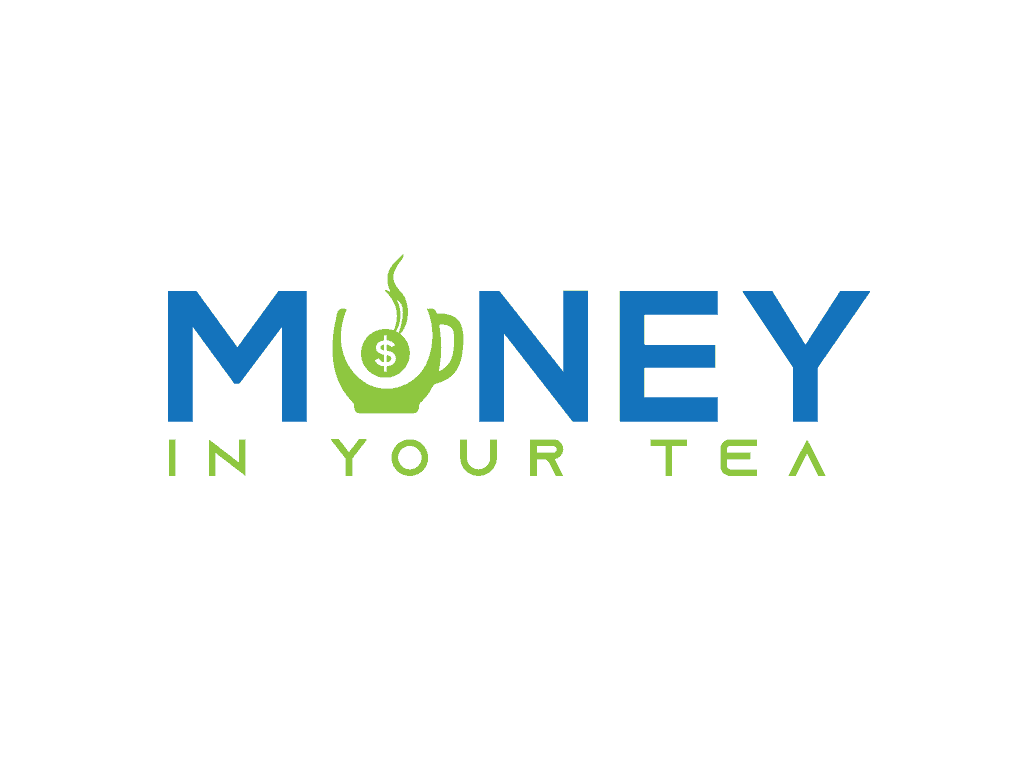 So I decided to outsource my logo design on Freelancer.com, which was the best choice I ever made! On Freelancer, you set up a contest with all your specifications. You choose how much you will pay, and the completion date. Anyone around the globe can submit proposals! I received 42 different logo design proposals for my $50 contest. During the process I made suggestions so the proposals got closer and closer to what I liked and needed. I chose a winner, then I received my logo in a variety of formats. I also asked for the colour codes and font styles from my designer so I can be consistent elsewhere in my look. The whole thing took less than a week.
BONUS! By using my affiliate link, you can GET $25 OFF your first project at Freelancer! Design a website, write an article, data entry, t-shirts, packaging or business card design, and so much more!
Step 6: Invest in Yourself and Your Blog
There is a lot of free information out there. But at some point it's inefficient to search it all up yourself. You wade through dozens of websites filled with conflicting or dated or simply incorrect information.
Thank goodness other more experienced bloggers have set out roadmaps for us newbies!
Pinterest
I admit it, I have not really used Pinterest much before. Of course when you search something online, it'll sometimes show great pics that link to Pinterest. But I didn't really have a grasp of how it worked.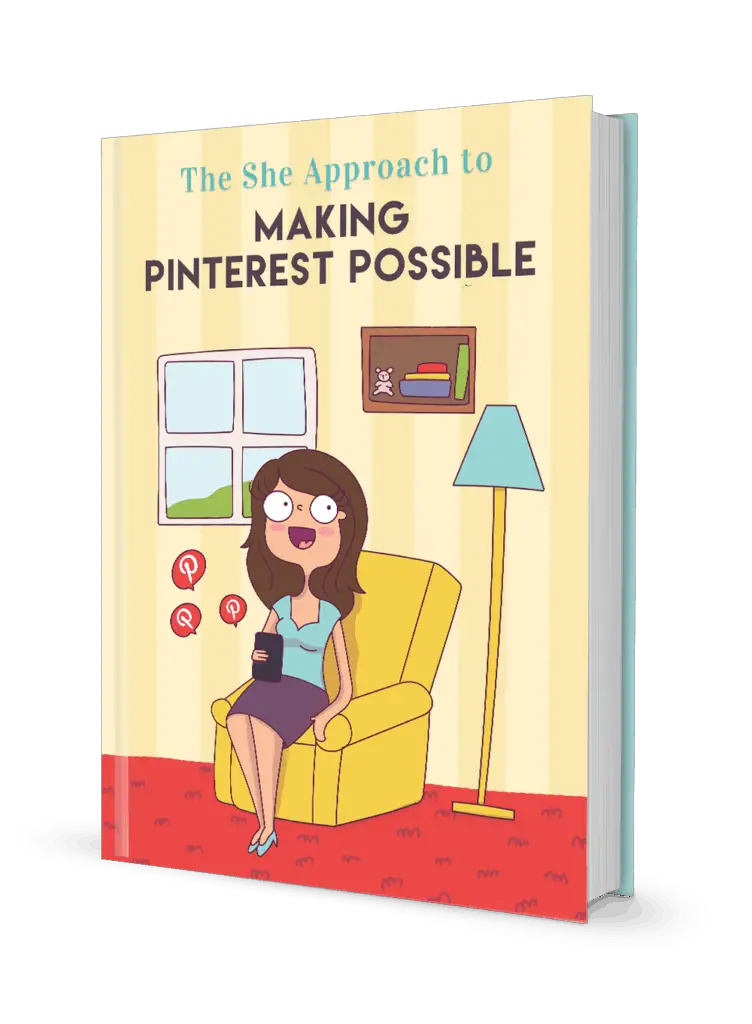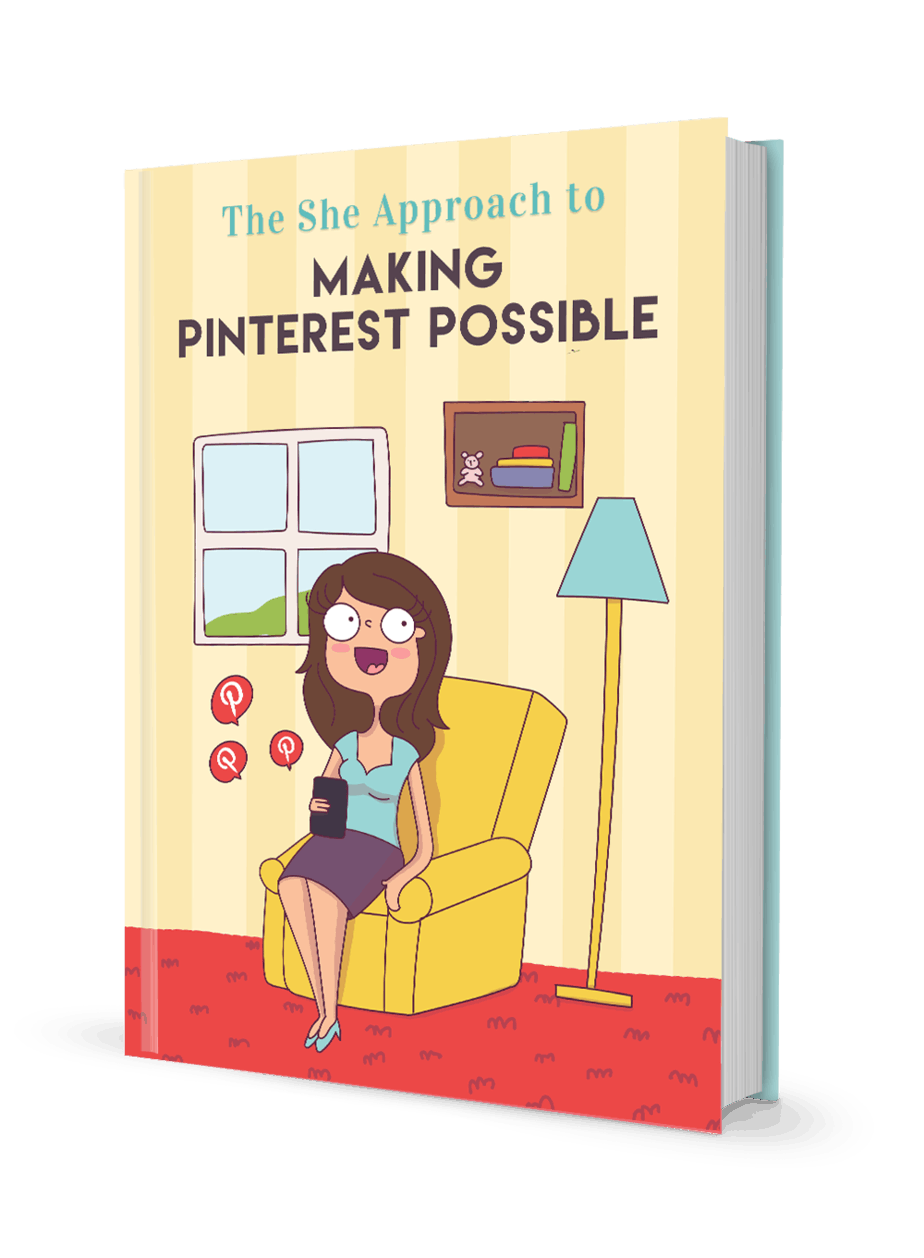 Thankfully Ana, from The She Approach, has written a handy e-book called Making Pinterest Possible! At over 170 pages, this is packed full of instructions and advice on how to make Pinterest work for you. She walks the talk. Ana shares how in 2018 she got over 80,000 sessions on her blog directly from Pinterest! And that's while she was a full-time student.
This e-book has been so helpful to me. I keep going back to reread sections and implement better strategies for my Pinterest account. I'm definitely seeing results. I get more followers every day and I've now been accepted to a number of group boards. This e-book has brought awareness to my brand and increased my own followers. More importantly, it exposes my Pins to literally thousands more people!
Along with my e-book, I got immediate access to Ana's Ultimate Resource Library. This includes insider-only content, tons of freebies for bloggers, over 100 blogging tools and resource recommendations, and so much more! I've only scratched the surface of all the content here. Follow me on Pinterest!
Whether you're new to Pinterest or have been using it a while, there are concrete examples in Making Pinterest Possible that will skyrocket your following. I would strongly recommend if you're starting a blog, or not seeing the results you hoped for, to buy Ana's book. It's only $35 and you'll make that back in no time with increased traffic! However, if you're not quite ready for that level of commitment, you can start with Ana's FREE online course in how to Start a Money Making Blog.
DISCOUNT: Use the code "TSA5OFF" to GET $5 OFF the essential e-book Making Pinterest Possible or any of Ana's other products at The She Approach Shop!
Instagram
You can't be on all social media platforms at once, especially in the beginning. There are just not enough hours in the day. It's better to be great on one or two than bland on everything. (Full confession, I haven't even started Facebook yet. Even in my personal life. Gasp!)
But Instagram is a popular and growing way to connect with your audience. You can have great content, but you have to let people find out about it.
Hilary Rushford is a lifestyle blogger who offers a FREE Instagram class! I've taken her webinar on how to Double Your Instagram Following. She is a passionate and dynamic teacher, who packs a wealth of information into a short amount of time. Hilary has over 225,000 Instagram followers, so this classy lady knows what she's talking about!
If you take the free class and want more, she has a 4-week self-paced course Instagram with Intention. It dives deep into marketing your brand, building your following, and converting likes into sales. Her classes are only offered periodically, so if you don't see it right away then come back in a few weeks.
I've implemented much of what she covered in the freebie, but I will definitely be buying her program in a few months for a deep dive into Instagram. Follow me on Instagram!
How to Start a Blog that Makes Money
It's great to start a blog for fun, and it should be enjoyable. But unless you're just posting a few pics to keep in touch with family, then you need your blog to earn money. There are many ways to earn money by blogging, but the easiest for new bloggers are ads and affiliate marketing.
Advertising
Google Adsense is the first advertising program to start with for new bloggers. The pay isn't as high as some, but their requirements are also lower. My application was initially turned down, because my blog didn't have enough content (about 10 posts at the time) or enough traffic. That probably means even with ads, I'd only be making a few cents. I'm not missing out on much at this point. So I've circled back to promoting my blog through social media to get the number of viewers up. And to keep writing great content for my audience to read.
Affiliate Marketing
But in the meantime, there are several affiliate programs that I have applied to right from the start. It's not enough, however, to just slap Amazon links on your page and hope for the best. You only get paid when someone clicks through your link and makes a purchase.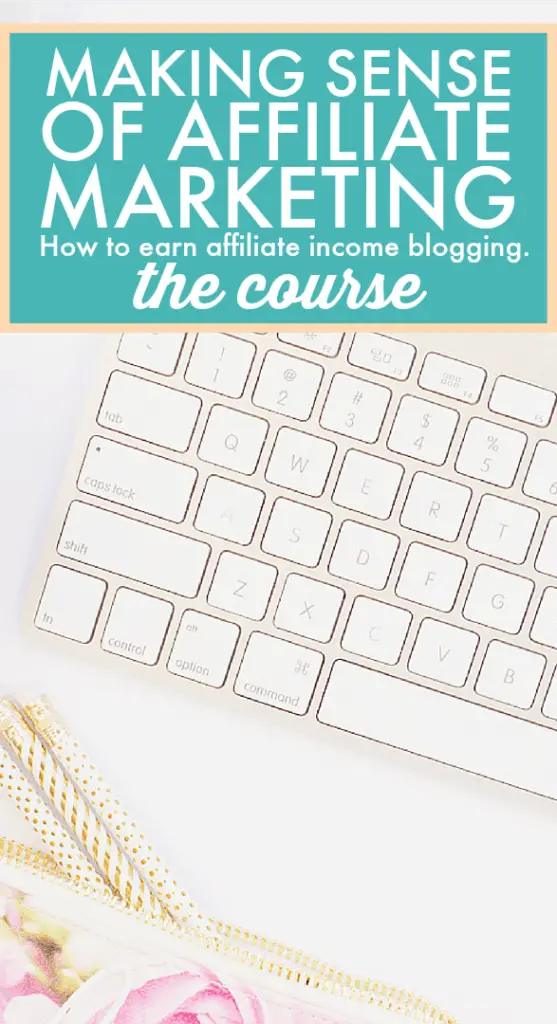 There is so much to learn about affiliate programs. Michelle Schroeder-Gardner, the well-known blogger from Making Sense of Cents, has written a comprehensive self-paced course called Making Sense of Affiliate Marketing. She earns over $100,000 PER MONTH from her blog, and over half is through affiliate marketing. So she speaks from experience! Her fabulous 6-module course walked me through all the steps. From finding affiliate programs that fit my niche, to how to promote them to my readers. It includes over 20 worksheets, helpful bonuses, and access to her exclusive Facebook group. (I really have to learn Facebook!) I keep referring back to this Affiliate Marketing course regularly to improve and add to what I'm doing.
Final Thoughts on How I Started My Money Blog
There is so much to think about and so much to do, you could get bogged down in these steps for months, refining and trying to make it "perfect" – whatever that is. At some point you have to say to yourself, "It's not perfect but I'm going to go for it!"
And that's the birth story of my money blog!
Related Reading: