My blog is a little over four months old, and my number one issue at this point is how to gain blog traffic. Are you struggling with the same problem? Discover how to learn more about your readers and how they are finding your content!
This post may contain affiliate links, which means I make a small commission if you decide to purchase something through that link. This has no cost to you, and in some cases may give you a discount off the regular price. If you do make a purchase, thank you for supporting my blog! I only recommend products and services that I truly believe in, and all opinions expressed are my own. As an Amazon Associate I earn from qualifying purchases. Please read my disclaimers for more information.
How my Blog Traffic has Grown
Set up Google Analytics
In order to know how many people are coming to your website, Google Analytics is an important tool.
If you have not yet set up Google Analytics, naturally Google has specific instructions on how to do that.
They have written instructions at support.google.com and a helpful video for beginners, too.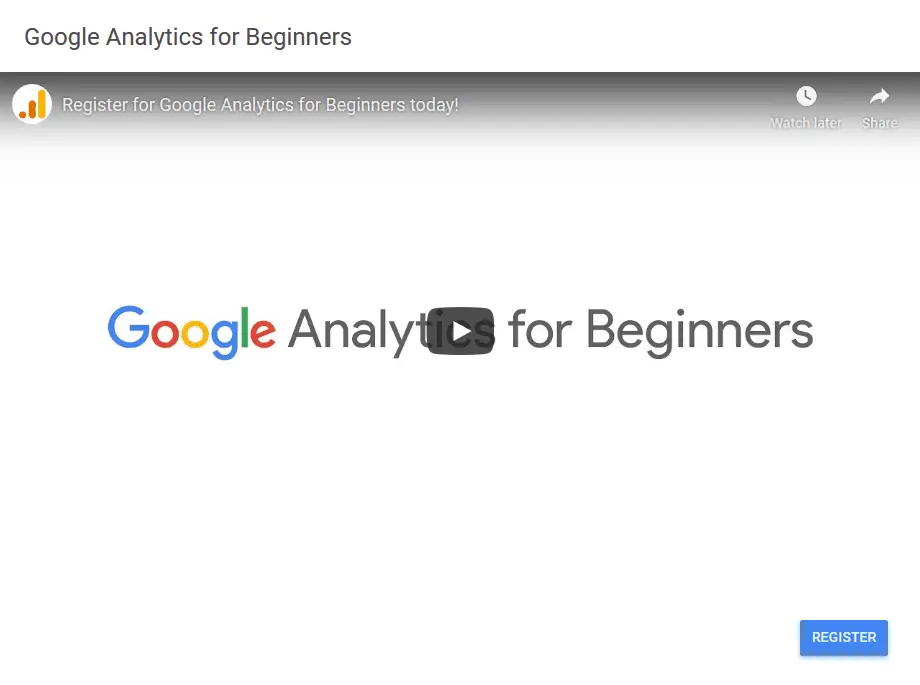 Money In Your Tea's Blog Traffic
Once you have Google Analytics set up, log in.
On the left side, you can see all the available reports and navigation.
On the upper-right side, you can change the dates. I want to view from the day my blog went live, May 3, 2019, to yesterday, September 14, 2019.
Here's a look at my number of sessions in the past four months.
That dip in late August was likely due to the fact that I was very busy with my part-time job. We have our annual conference out of town, and I do all the planning and organising. After the event, there is a lot of wrapping up to do. During that time I didn't write a single post for over 2 weeks. But my traffic wasn't really much different than in all of July.
---
Related Reading:
---
How is my Audience Finding me?
How are my readers finding me? Let's turn back to Google Analytics to find that out.
I received about 46% of my readers through social media, and another 41% through direct channels. Small but important other sources include referral from other blogs, organic search, and email.
Paid Search
I have never paid for ads, on Google, Bing, Facebook, Pinterest, or anywhere else. So my traffic from paid search is zero. Some people find this is a very effective way of creating a boost. For myself, I think I need to generate more consistent income before I undertake that expense.
Email
To be honest, my email list is still very small. I typically send out two emails a month.
Looking forward, I would like to automate some of my emails so that my subscribers find out about new posts faster. I also need to write high value content that new users would be willing to give me their email address in exchange for getting this content.
Currently I have only one, which is a free printable menu planner. This is the exact meal planner I use to help me save hundreds of dollars every month in groceries. Please subscribe if you'd like a copy!
If you have not yet started your email list, put that at the top your to-do list! Google algorithms can change, and your traffic can fall. Ditto for social media platforms. But your email list is yours. It is not subject to any other company.
You should certainly offer your readers a place to subscribe to your newsletter. But you may find that offering a value-added piece of content, will get a lot more leads (a.k.a email subscribers). Examples include check lists, cheat sheets, guides, small e-books, planners, and more. Ask them to enter their email address, and typically their first name, in exchange for this content which you will email to them. Then add their email address to your newsletter list.
Referral Traffic
A big part of blogging, is participating in your community. Find out who are the others blogging in your niche. Follow them on social media. Like their social posts, and comment there.
But for referral traffic, you need to go to their websites, read their latest and most popular posts, and comment on them. A good rule of thumb is to comment on 15 blog posts per week. That's 3 per weekday. When you submit a comment on someone else's blog, it will include your name or alias, and a link to your blog.
Here's an example from where I commented on GenYMoney's blog, in an article about RESP investing:
Anyone reading GenYMoney's article, will be able to see my comment, and if they're interested they can click through to my blog's homepage.
In addition to gaining referral traffic, commenting on other blogs helps to build community. In my experience, in the niche of personal finance, everyone is so helpful and friendly!
Organic Search
Organic search is when someone goes into Google, Bing, or any other search engine and looks up some combinations of words, that brings up your website as a search result.
You can increase your organic search traffic through great SEO (search engine optimization).
Clearly it's not a huge source of traffic for me at this point. But I've also been told that Google SEO really picks up between about 6-9 months after your website goes live. I'm at only 4.5 months, so I've got a ways to go. I've also heard that traffic picks up a lot when you've got 50-60 posts on your website. I'm not quite there yet, either.
Direct Traffic
Direct traffic is responsible for just over 40% of my blog traffic in the past four months.
What is direct traffic? It includes when people type your website directly into the browser, or when they arrive at your site through a bookmark. In addition, any source of traffic that Google can't recognize is usually classified as direct. This can include traffic from mobile social media apps.
In my case, very few users go directly to my home page through direct traffic. I don't think anyone is typing a URL for each article. Can you really imagine someone typing all this into their browser? https://moneyinyourtea.com/scholarships-in-canada-get-paid-to-go-to-school/ That's way to long! My guess is that some of these are bookmarks, but a lot are traffic from mobile social media apps.
Social Media Sources of Blog Traffic
On days that I'm active on other social media like Instagram, Twitter, or Facebook, I get more clicks. If I'm busy and don't post much, fewer clicks. Pinterest isn't like that. Pin sends traffic forever, even on days when you aren't on the platform at all.
Pinterest
Of the 46% of blog traffic that I get from social media, well over half is from Pinterest.
This is no coincidence, because I have spent a lot of time working on my Pinterest account. I ensure that every post I write has at least one image optimized for Pinterest.
Pinterest is part social media – you can follow and share accounts you like. But it is also part search engine. Millions of people go on Pinterest to search for content that they are interested in.
My Top Pins
Pinterest can be the best source of traffic – and thus income – for bloggers. With a business account, Pinterest will show you your analytics.
Here are my top 3 pins sending link clicks to my website:
These three Pins, from left to right in the number of link clicks to my website, account for almost 40% of the total traffic from Pinterest! The one in the middle is from only a month ago, whereas the others are 3-4 months old. You can see my Pin technique has evolved over the past 4 months, too.
There are two other Pins in the top 6 that go to the same post on scholarships, so that means 3 posts are responsible for almost 50% of my link clicks from Pinterest! This may give me some idea of what works for my audience.
From Pinterest analytics, I can see that half of my audience is age 18-34, and over 70% are female. 41% of my audience is from Canada and 36% from the U.S.
These are my audience's top interests for the past 30 days:
How to Master Pinterest
Before I started blogging, I knew nothing about Pinterest. I was vaguely aware of it, as it came up in search results. But because I didn't have an account, I mainly just ignored those, even if they seemed like exactly what I was looking for.
When I decided to start my website, I read a ton of other resources on how to start and promote your blog. So many people recommended Pinterest as a fabulous source of readers, I decided to learn more about it.
So right from the start, I turned to Ana at "The She Approach", who is a master of Pinterest marketing! Ana has over 27,000 Pinterest followers and gets nearly 600,000 monthly views!
Ana's fabulous e-book is 170 pages, jam packed with valuable information. There's content in here if you've never been on Pinterest before, like me. But also valuable information for those who have been on Pinterest for a while but are just not seeing the results you want.
Making Pinterest Possible is a bargain at $35, but because Ana is so helpful for new bloggers, she has given me a discount code to share with my readers! When you place your order, enter the code "TSA5OFF" to get $5 off any of Ana's e-books!
And as a bonus, when you buy her e-book, you get immediate access to Ana's Ultimate Resource Library. This includes insider-only content, tons of freebies for bloggers, over 100 blogging tools and resource recommendations, and so much more!
The Takeaway
You can have the best content in the world. But if no one is reading it, what's the point? Driving readers, a.k.a. traffic, to your blog is the key to a rewarding and successful website.
Google SEO takes 6-9 months, minimum before that picks up. That's a long time to wait. And SEO isn't easy to master. There are many courses out there, but they often charge $200 or more.
An email list is a fabulous way to bring readers to your website, but it takes a long time to build that list to more than a few dozen people. Not including your relatives!
Buying ads can be very expensive, which isn't usually possible for new bloggers before they earn any income.
Referral traffic is probably never going to be the top way you bring readers to your blog.
Social media is a great way to build community, but there's a big difference between "likes" and "clicks".
Pinterest is really the key to driving people to your blog fast. There are important steps to getting to this point, such as having a business account, linking it to your blog, and applying for "rich pins". Don't miss any of the key components! Making Pinterest Possible is the one and only e-book you will need.
---
Related Reading:All the resources you need to start a website today! Includes discount codes!
---
Are you struggling with traffic? Or have you mastered traffic and want to add something I've missed? Let me know in the comments!