The holidays can be a festive time of year to reconnect with family and friends. For many, it's also an expensive time of year. Holiday gift and food shopping can put a real strain on your budget. But you may be able to ease the financial burden by becoming an Airbnb host, where you provide space for guests who pay to stay.
Lots of people travel for the holidays, and many of them also need a place to stay. If you have an extra room, detached unit, or vacation home available, consider making it available to guests on Airbnb during the holiday season, and maybe give yourself the gift of a budget boost.
Airbnb makes it easy to put your extra space to work for you. Become a host today, and you can start boosting your income!
The following is an advertised post from Airbnb. This post contains affiliate links, which means I make a small commission if you decide to create a listing with Airbnb. This has no cost to you, and if you do then I thank you for supporting my blog! I only recommend products and services that I truly believe in. Please read my disclaimers for more information.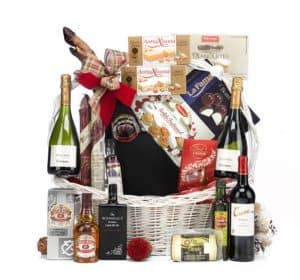 Potential earnings
Your first question is probably how much could you make hosting on Airbnb. They provide a tool that helps estimate what you might earn based on other listings in your area. Airbnb makes the payment process simple, too. Guests are charged when a reservation is made, and funds are typically released to hosts 24 hours after check-in. How you're paid is up to you: you can set up direct deposit, PayPal, or a number of other options. Creating a listing is always free.
Time commitment
The holidays can be busy, but hosting on Airbnb doesn't have to be a full-time job. The online process to create a listing is straightforward—you write descriptions of your space, upload photos, and mark dates your space is available to travellers. You can also access your account, and communicate with your guests, via the mobile app.
As a host, you can be as hands-on, or as hands-off, as you want, ranging from meeting guests at the airport, to directing them to your hide-a-key to check themselves in. Whatever style you're comfortable with is up to you. Many hosts charge a cleaning fee to cover the cost of a cleaning service, so they don't have to launder the linens and mop the floors after each guest's stay.
If you want to rent your space but just don't feel like you have any time at all, consider a co-host, which is a fellow host on Airbnb who will take care of hosting duties on your behalf, in exchange for about 10%-20% of booking earnings.
Host support
Allowing strangers into your home might feel a little strange or scary. You can get a sense of what to expect by visiting Airbnb's Community Center where experienced, successful hosts share their own stories and can answer your questions. Also visit the Airbnb blog for insights on getting the most from your available space.
If you're nervous about the safety of your home and belongings, Airbnb's got your back: In the rare event an accident happens, our host guarantee may cover your property up to a million dollars per stay — it's peace of mind for you at no extra charge. And as for the folks staying at your place, everyone who travels on Airbnb needs to submit a profile photo and confirmed phone number and email address. For extra assurance, you can also require your guests to submit a government-issued ID.
Getting started
Visit the Airbnb host site to explore resources, learn about host expectations, and create your listing. Start hosting now and earn some extra cash to give your holidays some extra jingle!
Still undecided if hosting is for you?
These resources will answer any lingering questions that you might have about becoming an Airbnb Host. Check out the links below to find tips on listing your space and answers to all of your hosting questions!
Get started hosting today! Earn extra money during the holidays with Airbnb!
---
Sharing is caring! Who do you know who needs to read this?
Related Reading: