Give the gift of wealth this Christmas! When you're not sure what to get for that hard-to-buy-for person on your list, here are the most-wished-for personal finance books for Christmas 2020. Ranging from the wildly popular "The Latte Factor" to the classic "Rich Dad, Poor Dad", there's something for everyone.
Pick up some of these great books for the loved ones in your life this season at Indigo/Chapters (click on the links in the article) or Amazon (skip to the end to find those links)!
This post may contain affiliate links, which means I make a small commission if you decide to purchase something through that link. This has no cost to you, and in some cases may give you a discount off the regular price. If you do make a purchase, thank you for supporting my blog! I only recommend products and services that I truly believe in, and all opinions expressed are my own. As an Amazon Associate I earn from qualifying purchases. Please read my disclaimers for more information.
Why Give Personal Finance Books for Christmas?
If the idea of giving personal finance books for Christmas doesn't appeal to you right away, consider this. A recent article in The Globe and Mail states that a comfortable retirement may be out of reach for one in three Canadians. Household debt has reached precarious levels. An interest rate rise or sudden job loss could leave them financially vulnerable.
Student summer jobs no longer pay enough to cover the cost of post-secondary tuition. Young people are graduating with high student debt loads, and entering the precarious gig economy to scrape out a meagre living with no job security.
Arguments about money can be common in relationships, and in fact a recent Investopedia article reports that money is the leading cause of divorce. Moreover, women in financially precarious situations may feel trapped in unhappy relationships.
But it doesn't have to be this way. We can all learn to master our own finances, paying down debt and living within our means.
Giving personal finance books for Christmas could be the best gift your love ones ever receive. An ugly light-up Christmas sweater doesn't compare with the long-term peace of mind that comes from financial security.
---
The links in the descriptions are for Indigo-Chapters. Prefer to shop at Amazon? Go right to the bottom to get all the links in one place!
---
Best Books for Students and Graduates
In David Bach's 2019 bestseller, we follow Zoey, a young adult living in NYC. She struggles whether to leave a job she loves, for one that pays more money, in order to make ends meet. She is living paycheck to paycheck, with credit card debt and student loans weighing her down. Zoey has recurring conversations with a number of different influential people in her life, who give her great advice.
But don't worry, you don't have to give up your latte after reading this book!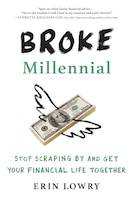 "Stop living paycheck to paycheck and get your financial life together!" says author Erin Lowry. This book is packed full of real life examples of tricky financial situations commonly faced by young adults. Learn how to have "the money talk" with your significant other.
The casual and conversational tone is sure to appeal to millennials and older generation Z, in a "we're all in this together" kind of way.
Help the young adult on your Christmas gift list to go from being flat broke to becoming a money master!
Best Books for People who want Financial Independence, Retire Early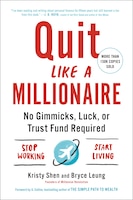 Canadians Kristy Shen and Bryce Leung were only 31 when they retired from their downtown Toronto jobs with a million dollar investment portfolio. Now they are world travellers and spend their time helping people with their finances, so they too can realize their dreams.
Leaders in the FIRE (financial independence retire early) movement, Kristy and Bryce can show you how to live life on your own terms!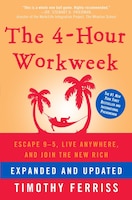 Whether your dream is escaping the rat race, experiencing high-end world travel, or earning a monthly five-figure income with zero management, The 4-Hour Workweek is the blueprint. Discover how to eliminate half of your workload in just 48 hours, outsource your life to overseas virtual assistants, or trade your long-haul career for short bursts of work with extended mini retirements in between.
Learn how Tim Ferriss went from working 80 hours per week for $40,000 a year; to earning $40,000 per month and only working 4-hours per week!
Buy as many lattes as you want. Choose the right accounts and investments so your money grows for you — automatically. Best of all, spend guilt-free on the things you love. Financial guru Ramit Sethi will show you how to crush your debt, maximize the interest you receive without paying bank fees, a set-it-and-forget-it investment strategy, and more.
In this 6-week program you will learn how to pay for the expensive things in life – buying a car, paying for a wedding, having kids, and more.
Bonus! Get the exact words to use to negotiate a big raise at work!
Best Books for Parents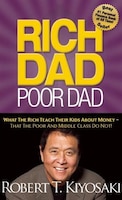 Robert Kiyosaki's "Rich Dad Poor Dad" is the number personal finance book of all time. By emulating the father of his best friend, Robert explodes the myth that you need to earn a high income to be rich. This 20th anniversary updated version of the classic shows how the principles taught by his "rich dad" have stood the test of time.
Learn the difference between working for money, and having your money work for you!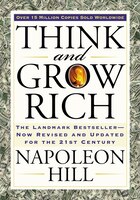 The original "Think and Grow Rich" by Napoleon Hill looked to millionaires such as Andrew Carnegie, Thomas Edison, Henry Ford, and others for financial lessons. In the updated version, Arthur R. Pell adds anecdotes of contemporary millionaires and billionaires, such as Bill Gates, Mary Kay Ash, Dave Thomas, and Sir John Templeton. Discover how they achieved incredible wealth.
Learn the money-making secrets of the greats that aren't taught in school!
Best Books for People in Debt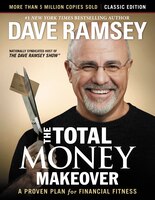 Follow Dave Ramsey's proven '7 baby step' method for getting out of debt. Dave will help you design a sure-fire plan for paying off your debt, then secure an emergency safety net, and save for retirement.
Dave has walked this path of crippling debt and even bankruptcy. Now he has helped over 5 million people turn their financial lives around.
Use the total money makeover worksheets included in the book, and learn the popular 'debt snowball' method of getting out of debt!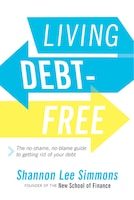 No one wants to be in debt. But life happens and if you've got debt, life has happened to you. Whether you have a rolling balance of $2,000 on your credit card or an $80,000 line of credit you are positive you will carry to your grave, debt can be a huge cause of stress — affecting both your emotional and financial wellness.
Canadian financial trailblazer, Shannon Lee Simmons, has worked with thousands of clients to help them pay down debt without having to stop enjoying their lives.
Nothing says "I care about you" more than personal finance books for Christmas. Read her "no shame no blame" plan to start feeling good about your money again!
Best Books for Women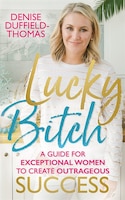 Self-made millionaire Denise Duffield-Thomas will teach you how to put the Law of Attraction to work for you. With sassy humour, she gives clear step-by-step instructions on how to create your own luck. Learn to grab life by the horns with her 'Ten Lucky Bitch Commandments'. This is an essential book for women to move through money mindset blocks.
Unlock new insights into your life in order to meet the opportunities waiting in front of you!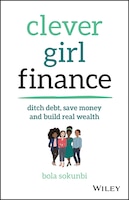 Turn to author Bola Sokunbi to learn how to monitor your expenses, build a budget, make the most of a modest salary, clean up your credit card debt, start a successful side hustle, invest in your future, and much more.
Bola draws on her financial experiences and education to empower women to talk about money and financial wellness.
Inspire the woman on your gift list to pursue and achieve her dreams of financial independence!
Best Books for Frugal Living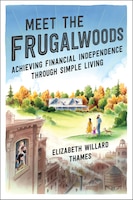 Meet award-winning personal finance blogger Elizabeth Willard Thames, and hear their story. Elizabeth and husband Nate were conventional young urban professionals, living for the weekend. At age 32, they achieved financial independence, and moved to a 60-acre homestead to live with simplicity in peace and happiness.
Learn how frugal living will help you align your time and money with your highest priorities. And surprise, frugality doesn't feel like deprivation, instead it leads to increased happiness.
Let go of trying to "buy your way to the good life" and stop keeping up with the Joneses!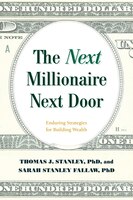 The classic "Millionnaire Next Door" by the late Thomas Stanley, has been updated by his daughter Sarah Stanley Fallaw. They highlight how specific decisions, characteristics and behaviours align with disciplined wealth building. Namely, living frugally is the path to wealth, while those with large houses and flashy cars are often deeply in debt.
Follow this proven method to success: work hard, save diligently, and live below your means!
I'd Rather Shop at Amazon…
Give the gift of wealth this season, with personal finance books for Christmas from Amazon!
---
Related Reading at Money In Your Tea
---